Law Firm
Website Design and Development
MeanPug designs and builds award-winning websites for law firms. Our deep experience in the legal industry means we just know what works when it comes to creating sites that generate retained clients.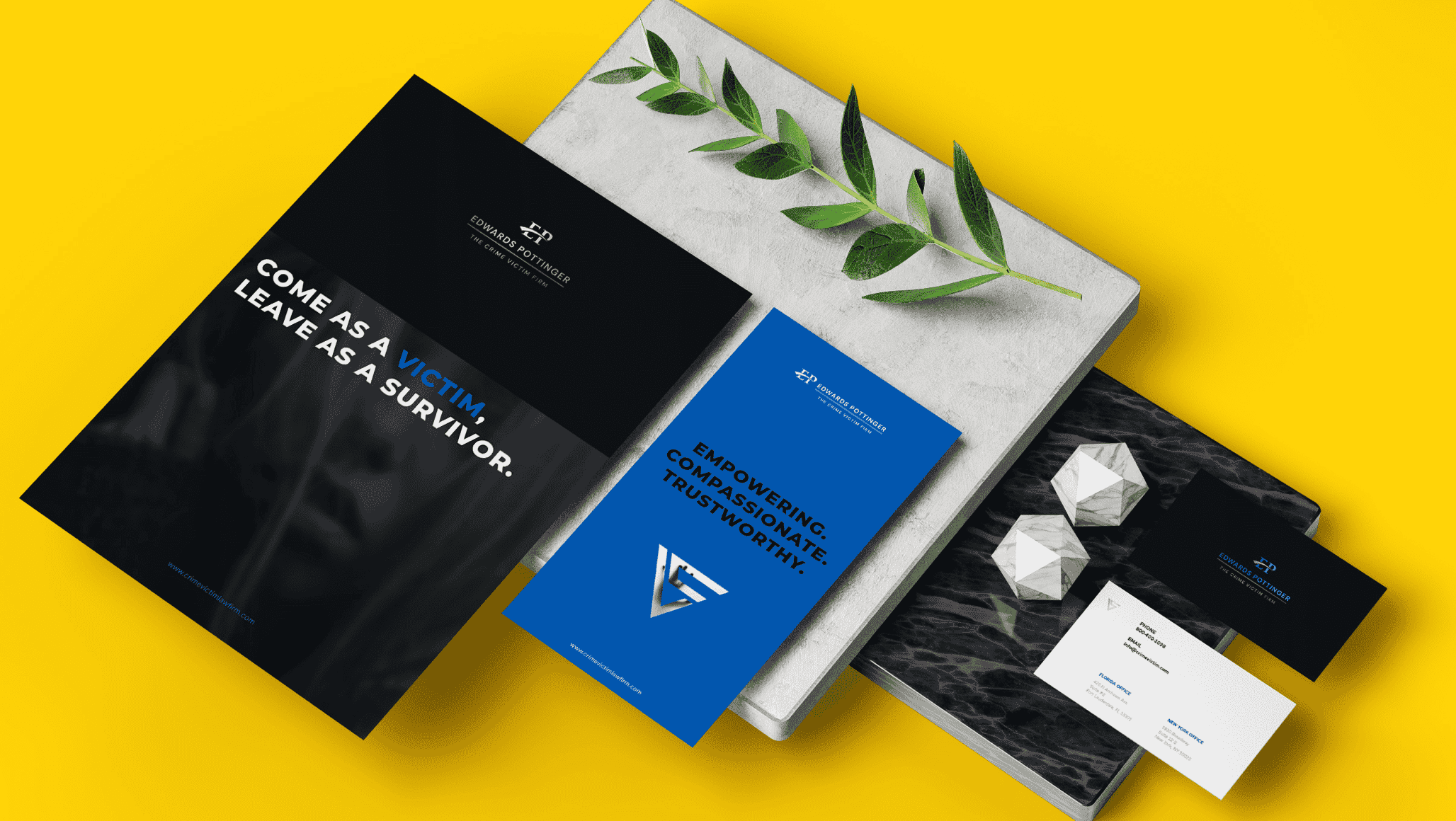 Success starts with
your site
Legal is an extremely competitive field so a best-in-class web presence is crucial to outpacing the competition. In other words, no one is going to stick around and read your content or click a call to action if your page is laggy and has an off-putting design. The MeanPug web design and development difference is defined by:
Award-winning websites for law firms. We build sites that look amazing and

convert

visitors into clients.

Deep experience in the legal industry. Our founders led digital marketing initiatives for the largest personal injury law firm in the country for over 3 years prior to launching MeanPug.

Zero vendor lock-in. If we aren't performing up to your expectations, the site and content are still yours. We want partners in growth, not hostages.
Why Web Design and Development is Important for Law Firm Client Acquisition
Role of Your Website in Client Acquisition with SEO
When it comes to the ranking of your website in the SERPs (Search Engine Result Pages) the importance of a highly functional site can't be overstated. In fact, at a high level there are only two ways to improve your SEO performance:
On-site SEO. This is everything that happens on your site to improve your rank and includes tasks like developing strong internal link structure, ensuring the site has solid

core web vitals

, and maintaining a secure, accessible presence (among other things).

Off-site SEO. As the name implies, this is all things external to your site that effect your rank in the SERPs. By far the most important of these signals is the number of high quality, unique links pointing from other sites back to your domain.
Having a well designed and built website is vital to both efforts.
Why is having a great website important for on-site SEO?
Now you're asking the right questions! Let's look at each on-site SEO component individually to break down why having an optimized website is important for its success:
Core web vitals and site infrastructure. It's no mistake that Google put the word "vitals" in their measure of a sites' speed, accessibility, and usability. Without building a fast, responsive site, your SEO efforts are dead in the water.

Great content, sanely organized. Not only is

top quality legal content

necessary, the way that it is organized and made accessible is equally crucial. Permalink structure, navigation decisions, and Schema markup all play a part in the success of your on-site efforts and all are catalyzed by a great site design and implementation.

Responsive design for visitors of all shapes and sizes.

More than 50%

of sessions to your site will be from mobile devices. With this in mind, Google maintains separate search indexes for mobile and desktop so having a site that maintains quality across any form factor couldn't be more important for SEO performance.
Why is having a great website important for off-site SEO?
Wow, what a great followup question! As we touched on earlier, off-site SEO is primarily focused on creating backlinks – or links from other sites back to your website. These links come in more than one flavor and not all links are born equal. A high DA (or domain authority) link is exponentially more valuable – and difficult to source – than a lower DA backlink. The simple fact is higher DA publishers won't link back to your site if the design and implementation aren't up to par. Yet another reason to invest in the form and function of your website!
Role of Your Website in Client Acquisition with Paid Digital Advertising
Your site's landing pages are where readers arrive after clicking on a search result or advertisement for your firm. It follows that your site needs to support CTA-heavy pages for use in PPC and other paid digital campaigns. However it's not enough to create these specialized pages. Equally important is understanding the 'why' behind them and building form and function specific to the case types and the demographics of visitors associated with these case types. It is only through years of experience in the legal industry that we learned how to create the perfect landing pages for case acquisition on law firm digital advertising campaigns. Most other advertisers are "learning" with your budget, we've already graduated 🎓.
Your Website is The Face of Your Brand
Outside of the concretely measurable impact of a high quality website in the form of direct client acquisition via improved SEO visibility and paid digital advertising conversion rates, the intangibles of an optimized site are equally important. Trust; it's perhaps the single most important factor in a potential client choosing your firm over the competition. Boosting a potential clients' trust in your firm can come in many forms. Off-site reviews, client testimonials, and a history of strong results all play a huge role in persuading a lead to become a client. However, these signals are only as strong as the medium through which they are communicated. A beautiful, functional, informative website is the appropriate medium for showcasing the 'why you' needed to generate that retained client.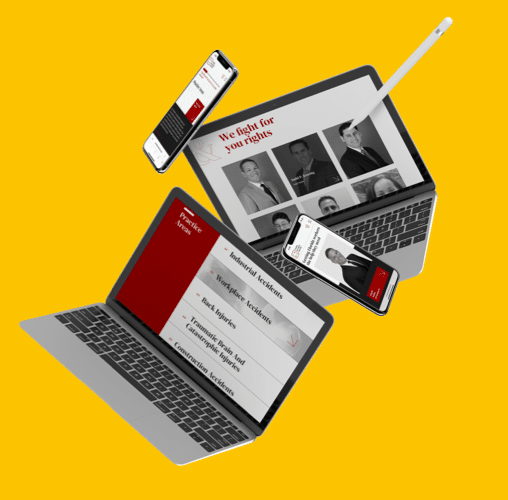 Why MeanPug is the Ideal Partner
for Law Firm Website Design and Development
Deep Experience in the Legal Industry and Award-Winning Pedigree
Our founders led digital marketing initiatives at the largest personal injury law firm in the country for over 3 years prior to starting MeanPug in 2020. Since then, our dev team has built software and websites for some of the largest law firms in the country with many of these sites going on to win prestigious design awards – virtually unheard of in legal. Like your law firm, our websites stand out from the crowd and are instantly recognizable for their quality. When you hire MeanPug to build your next site you're getting a proven leader in the industry.
We Don't Use Proprietary Tools or Technologies
Once the website is built, it's yours. Your website should be one of your firm's most valuable assets, not a liability. That's why our builds incorporate modern best practices and are built for the future, so they flex and scale as your firm does. Specifically, we use frameworks, tools, and processes that are future-proof to provide this solid foundation. Whether this means building on the most widely used Content Management System in the world (WordPress) to prevent any sort of vendor lock-in that other companies might use to keep you under contract or using tip-of-the-spear static file delivery methods to make your website lightning fast for visitors, our sites are built to last.
All Designs and Implementations Are Bespoke
We're not reusing templates or visual builders to create your site. Each and every design by MeanPug is an original creation. When our process is specifically tailored to extract and highlight the things that make your firm unique, it does more than a disservice to "plug-and-play" the final design and implementation. Using visual builders result in bloated web pages that are slower, difficult to maintain and don't capitalize on responsive design. How the site looks and feels across device types makes a difference to your site's users. MeanPug web developers build one-of-a-kind websites with mobile and desktop versions in mind so those experiences compliment each other and make the most of your on-page SEO features. We do this with extremely spare usage of plugins and designs powered by custom code.
After just a couple calls with the MeanPug team I knew I was in the right place. They pitched out of the box ideas and strategies which were refreshing. They stayed in constant contact throughout the buildout and, just as important, stayed on track with timeline and budget. The quality of my site build exceeded expectations. I'm extremely happy with our partnership and would highly recommend Meapug.

CarAccident.Law Case Study

Our law firm retained the services of MeanPug to design and develop a plaintiff personal injury practice website. MeanPug intimately understands the unique nature of law firm marketing and operations. The entire team (Bobby, Caroline, Melania, Oxana, Mike and Andrew) has been innovative and responsive throughout the entire process. We could not be more pleased with the services provided.
A Fully Integrated Approach to Legal Marketing and Advertising
It is our foundational belief that your website, marketing and advertising are intrinsically coupled. There's a reason we have Tetris all over the place! Like Tetris, the pieces of law firm growth just fit together. It is more than possible to implement a beautiful website that performs poorly in the SERPs and has an awful conversion rate on PPC campaigns. To create a product that works at deeper than surface level, context is important. Choosing MeanPug to design and develop your law firm's website means choosing a partner that understands more than just what makes a website attractive, but what makes it successful.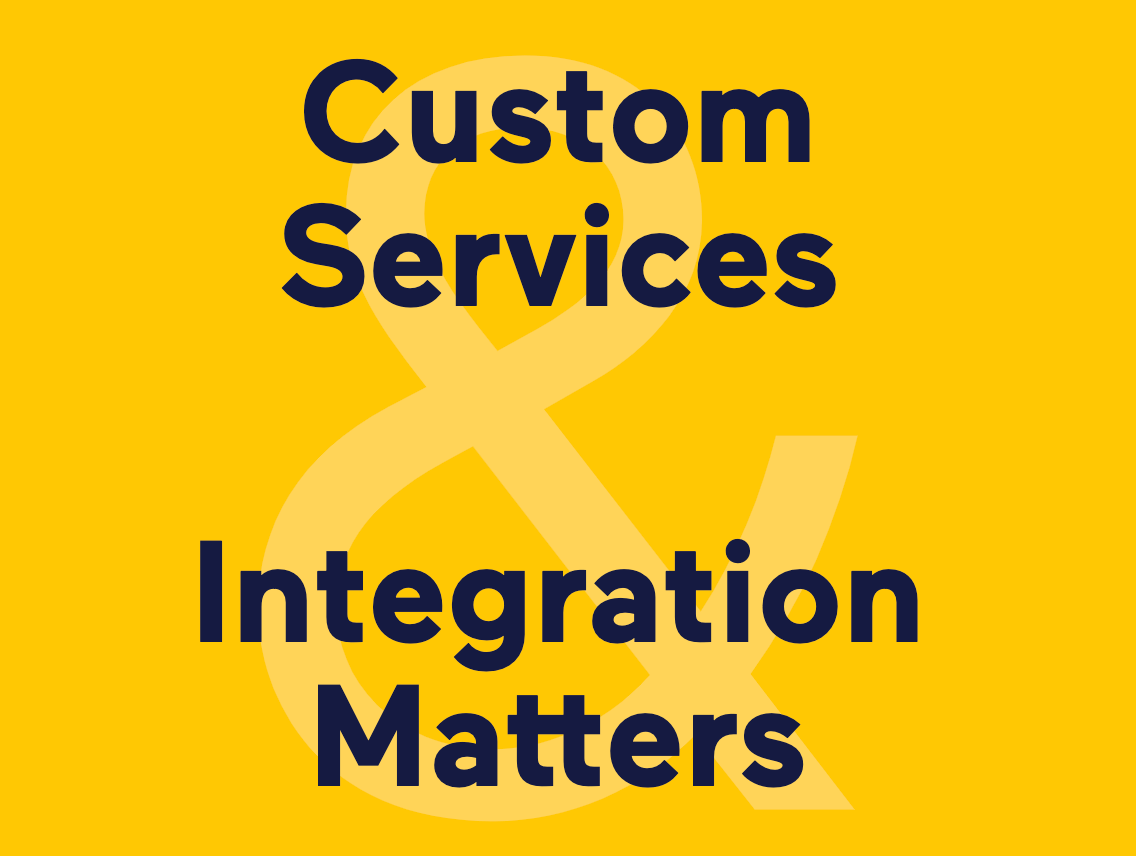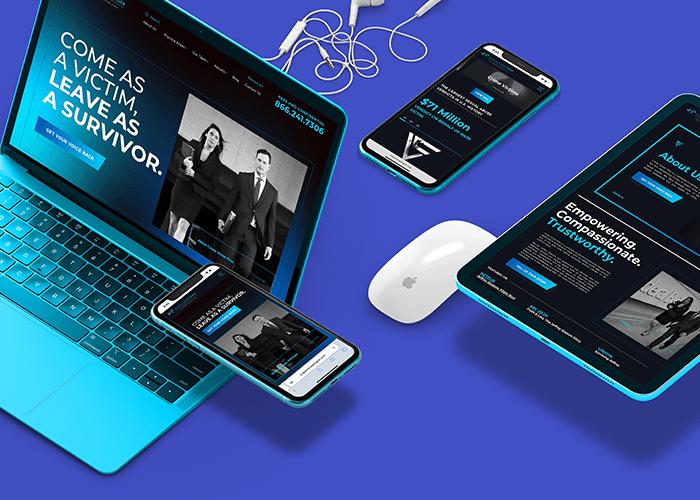 Getting Started on a
Website Design and Development Project
Free Web and SEO Audit
A great first step in your journey to digitally dominating your target markets is a free web and SEO audit. In this audit, we'll look for:
Issues with your core web vitals or site infrastructure

Common design patterns you might be missing and could benefit from

Analytics, attribution, and tracking systems you might be missing and could benefit from

Any content or site structure gaps you might have

Local search and other off-site opportunities for improvement

Basic PPC positioning analysis
If nothing else, you'll have this information for the future and knowledge is power!
Timelines and Milestones
When you become a MeanPug client you have a dedicated partner in growth that is loyal to you for the long haul. In the first days after becoming a client you are introduced to the team working on your account, are set up with a preconfigured Slack org for communicating with the entire MeanPug team day or night, and are paired with a dedicated Project Manager who will be your primary point of contact for the duration of our relationship (which we hope lasts a really, really long time). No annoying multi-level escalations or lack of responsiveness here, we'll get you answers quickly.
New website design and development projects typically track the following milestones:
step 01

Spec'ing and Interviews

The first step in a redesign is understanding your firms' goals, mission, background, and more. Upon completion of this step we should have a solid grasp of what makes you, you. Expected time for this stage is anywhere from 1-4 weeks.

step 02

Brand Bible Compilation

After gathering information in step 1, step 2 is about synthesizing our learning into a long-form document called a brand bible. This foundational document contains everything from logo definitions to typography rules and implementation examples.  Expected time for this stage is 2-4 weeks depending on factors like feedback delay and iterations required.

step 03

Site Design

We're now ready to begin designing the site. These designs start with rough wireframes and move to high fidelity mocks as direction is solidified. This portion of the process is extremely collaborative as we iterate towards an ideal design. Expected time in this stage is from 3-6 weeks.

step 04

Development

Let the nerds do their thing! All our builds are completely bespoke and rely on a minimal use of plugins such that we maintain extreme efficiency (read: Speed). Our builds produce secure, accessible, and supercharged websites ready to delight users. Expected time in this stage is 8-12 weeks.

step 05

Content Transfer

The golden rule of a rebuild is to do no harm. This starts by ensuring all content from the previous site is migrated to the new one and either redirected or mounted at an identical URL. Extremely variable time frames depending on the number of pages being moved but typically takes between 1-3 weeks.

step 06

QA

Piggybacking off the previous step, QA is about making sure the new site has no bugs and is ready for prime time. Our testing process checks site functionality across multiple browsers and devices to make sure all signs are green before launch. Expected time in this stage is from 1-2 weeks.

step 07

Final Deployment

Time to flip the switch and bring your new site to life! Like Frankenstein's monster, all it takes is toggling a couple controls in your firms' DNS (Domain Name System) and your beautiful, best in class website will be live for the public to visit. Instantaneous
Some of Our Web Design and Development Clients
Web Design and Development Case Studies
We can be mean and still make you happy
Own The Best
Law Firm Website
In Your Market Now
Digital Advertising
Content Marketing
SEO
Website Design and Development
Branding
Drag & Drop Services Here
Designers not only help ensure your collateral looks good and stands out to potential clients, they can also ensure everything you produce is as easily digestible and user-friendly as possible. Content layout and structure, for example, benefits from oversight by a designer. Infographics and similar design assets can also be used for backlink building and other SEO strategies.
Engineering builds data pipelines and integrations for connecting analysis tools (like Google Analytics) with ad performance and organic tracking metrics. Content and engineering develop highly relevant landing pages for PPC campaigns to increase relevancy score and clickthrough rate (thereby reducing auction cost and cost per acquisition).
Launching creative campaigns simultaneously across digital and traditional advertising ensures continuity in the user journey. Design initiates creative concepts, marketing creates appropriate content and landing pages for these concepts, and digital and traditional teams initiate technical buys around these campaigns.
If you launched a new digital and traditional advertising campaign and find that your phones are ringing off the hooks, your instant success will quickly turn into a nightmare. As the number of your intakes increase, it further strains your call center resources and operational infrastructure. That's why it's important to have a high-functioning CRM, automation where appropriate, trained personnel, and similar technical infrastructure in order to handle higher traffic.
Business Operations + Software Development
If your operations team and engineers aren't communicating with each other, things are likely to fall through the cracks and your firm is likely not as efficient as it could be. Integrating third party solutions—such as your website, ad platforms, and lead-gen services—with your CRM and tooling is a task for engineering.
Branding is responsible for the long-term vision and roadmap of a law firm's image. Traditional advertising picks up where these concepts leave off and execute buys around the creative collateral, negotiate rates, and track the performance of the buys across creative, placement, and format boundaries.
When launching a new website, it has to look good and be fully functional. Designers should sit side by side with the engineering team to ensure that a new web design follows UI/UX best practices and effectively communicates the law firm's brand. Engineers take your creative team's mocks and make them come alive.
As digital advertising teams generate intake volume, that volume must be pushed into the business' CRM in a way that facilitates a timely response. Operations will be responsible for creating processes and flows around these intake records in order to provide transparency and increase the probability for signing good cases, and turning down unqualified ones.
Copywriters work closely with digital advertising teams to create highly relevant, enticing messaging across multiple ad formats. Design takes this messaging and applies a layer of paint, resulting in a memorable digital ad. The advertising team then takes the final assets and executes technical buy, reports on results, and optimizes accordingly.
Copywriters work closely with traditional advertising teams to create highly relevant, enticing messaging across multiple ad formats. Designers play a key role in storyboarding, ensuring that the imagery and assets used are eye-catching. The traditional advertising team then takes the asset and executes technical buy, reports on results, and optimizes accordingly.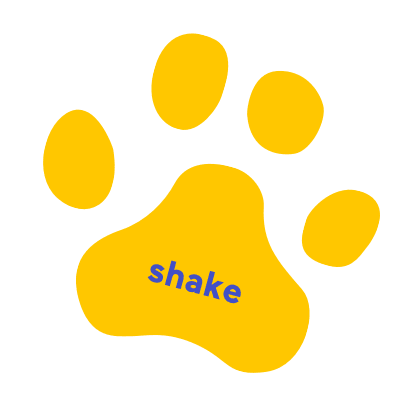 Contact Us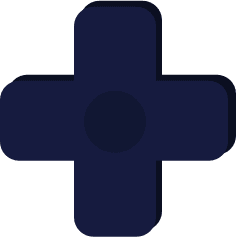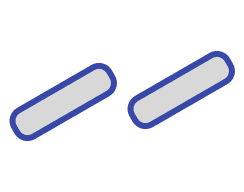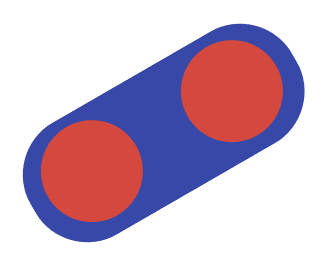 Time to Play
Not sure what you need? Take a quick quiz