TV Advertising For Law Firms
Lawyer commercials only have seconds to capture your potential clients' attention and make enough of an impact to compel them to either remember your brand or immediately call in. At MeanPug, we know how critical it is to connect with the right audiences, make the right creative, and have them call in with the right case criteria so they become compensable retained clients. This is why we offer full service capabilities, everything from video production, to placing the media buys is done in-house to create a successful omni-channel legal marketing campaign.
Many people think running a TV ad is as simple as filming a 30 second spot and handing it off to a TV network with a bundle of cash. This couldn't be further from the truth.
You need the right message in front of the right audience at the right times of day, with the appropriate reach and frequency, all for a low enough price to achieve good long-term unit economics on a cost per retained client basis. Achieving this combination is a lot harder than just shooting a 30 second video and throwing cash at TV networks.
Why Should Law Firms Run Television Advertising?
Television is the fastest and most effective way to increase the reach of your firm's messaging and, with it, the number of potential clients entering your law firm's branded consumer journey. Television advertising is also the advertising channel that allows for the fastest allocation of the largest amount of capital. This makes it one of the strongest, if not the strongest advertising channel for large law firms with long-term objectives and clear goals. For large law firms or growth minded mid-size firms, TV advertising is often one of the easiest mediums to scale with a growing marketing budget.
Television advertising is NOT a good strategy for small firms, solo practices, or new firms that don't have a good handle on operations and intake processes, or which have extremely niche practice areas that don't have a high enough volume of cases to justify large television advertising budgets. All that being said, it's simple: law firms run television advertisements to obtain new clients and to increase their brand awareness and value.
Law Firm TV Advertising Process:
step 01

Strategy alignment with law firm

Is it a branded or direct response ad? What cases types are you marketing for? Is a third party call center handling all your overnight/overflow calls? At this stage, we get all our ducks in a row.

step 02

Market analysis of competitive firms

How does competition look for your local market or case type? What size budget will be needed for a successful local branded campaign?

step 03

Media planning for lawyer advertising

What spots are we buying and on what networks? Are we going to hit GRP, reach, and frequency goals?

step 04

Concepts, copywriting, storyboarding

What message do we want to tell? Get ahead of the ethics game: submit your initial scripts to the local bar for approval.

step 05

Video production

We send our team out to you to film professional TV spots as well as video content for your website and digital ads.

step 06

Post production

We edit all the raw footage and cut them to the correct specs for every video marketing use case.

step 07

Media buying

We place all our buys layering several TV buying strategies to lock in placement at the lowest rates, in front of the right target market for your case type.

step 08

KPI tracking

As our TV spots are being aired, we track several KPIs to know if we are heading in the right direction or if we need to adjust our creative or media buys.

step 09

Post log reconciliation

On a monthly basis, we track to make sure that television networks are delivering on their end of the contracts. You would be surprised how much money is left on the table by agencies that don't audit post logs.

step 010

Operations consulting / refinement

At MeanPug, we never say "that's not our job." We check to make sure every role in the firm is doing their part. If there is a breakage in call center performance or case management, television advertising campaigns can be impacted. We're here to benchmark those KPIs and fix those problems.

step 011

Reinvestment, rinse, and repeat

When campaigns are working well or underperforming, we come to you with the data so we can evaluate all opportunity costs to allocate your marketing and advertising dollars most efficiently.
What Are the Components of a Good Attorney TV Ad?
Clear goal for the ad (DR VS Brand)

Attention grabbing

Strong call to action (CTA)

Memorable assets 

Firm Name

Firm Website URL 

Branded Vanity or Repeater Phone number

Compliance 

Must comply with your state's bar ethics if you hope to keep running the ad and continue practicing law
Common TV Media Buying Strategies and Tactics For Law Firms
Buying Remnant Inventory
Not Guaranteed placements

Purchasing unsold inventory

Lowest Price
Remnant inventory is a strategy that often works well for national mass tort advertising, as these cases typically need a fast response from ideation to execution. The lifecycle of mass torts and timing are the most important aspects of mass tort advertising. Layering in non-preemptible spots makes sense later on in case progression after MDLs are consolidated.
Non-Preemptible (NPE) Buys
Spots are guaranteed

More expensive than remnant

Placements are usually purchased in broad rotation on specific time periods and stations

Purchased 3 months before airing



Non-preemptible buys are often purchased relatively affordably during daytime broad rotators by personal injury law firms that break into local DMAs. 
Buying Upfronts
Specific placements available

Most expensive

Purchased 6-12 months before airing
The costs associated with buying specific placements, like during the Superbowl or other major events, are often not worth the premium paid when measuring on a CPM or direct response basis. These types of buys are typically purchased by large, publicly traded, multinational companies. If direct response is your objective, these spots are almost never prudent investments.

Examples:
CPG brands (Proctor & Gamble, Unilever, Coke)

Large insurance companies (Geico, State Farm, etc.)

Automotive companies (Volkswagen, Toyota, Ford, etc.)
Direct Response vs Branded Ads
Choosing a goal for your attorney television advertisements
Direct response ads are run with the sole intention of getting potential clients to call a phone number provided by the ad to see if they qualify for contingency based lawsuits. These ads can run on their own, and success and failure can be easily measured by KPIs like cost per call and cost per case. Many mass tort TV advertisements regarding pharmaceutical medications, medical devices, and household products, for example, fall into this category.
Branded ads, on the other hand, are run primarily to increase awareness of the firm or brand, typically in conjunction with other advertising channels, mediums, and tactics such as radio, billboards, branded paid search, and social media advertisements. KPIs for branded advertising are far different than those for direct response counterparts, and time durations for ROI should be thought of in terms of years (as opposed to months with direct response ads).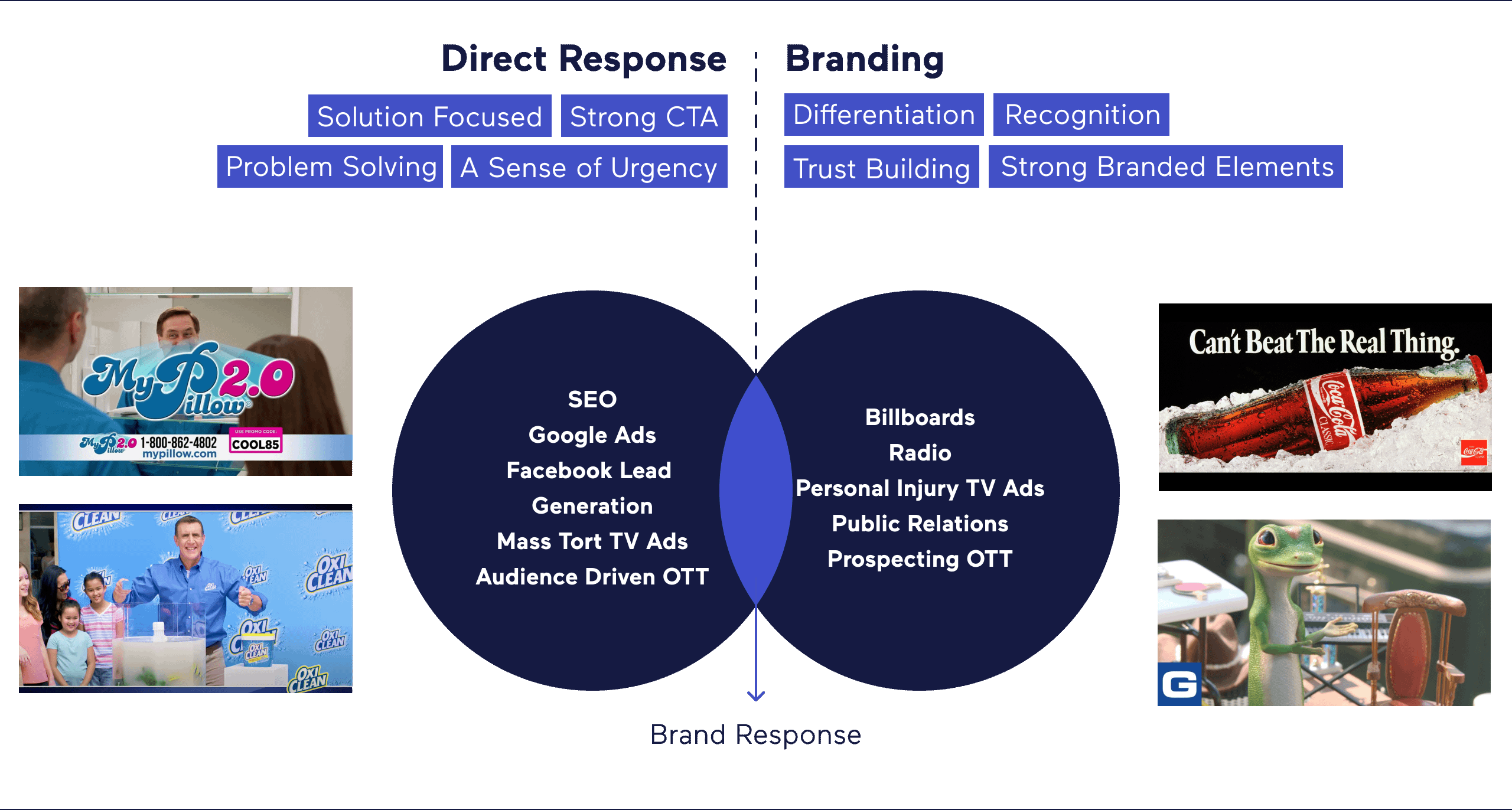 What Are the Primary KPIs for Branded Law Firm TV Advertising?
GRP

Reach

Frequency

Share of Voice

Branded Recall

Ad Recall
What Are the Primary KPIs for Direct Response Law Firm TV Advertising?
Cost Per Call

Cost Per Qualified Client

Cost Per Client

Cost Per Compensable Case
Which TV Networks Can You Advertise Your Law Firm On?
There are roughly 1,500 TV stations in the US that offer commercial placements. You have English-language commercial networks such as (NBC, CBS, ABC, FOX, and CW), most of which have terrestrial TV stations, as well as cable TV stations.
There are also public TV networks (PBS), Spanish-language networks (Univision, Telemundo, and UniMás), genre-based networks (Food Network), sports networks (ESPN), and more. Each network has very different audiences that either need different creative (in the case of Spanish-language networks), or which should be targeted for specific case types where the demographic tightly matches the ideal client demographics.
Your law firm's goal should be to make sure that, out of these thousands of options, your ads are shown to the right audience at the right times, within the right price ranges. This is not an easy job.
All of your law firm's TV ads can be effective if purchased at the correct pricing dynamics, for branded and direct response advertising. 
TV Advertising Formats:
Traditional TV:

Terrestrial, Cable, and Satellite

Advanced TV:

Connected TV (CTV),Over-the-Top (OTT), Video-on-Demand (VOD)
Local vs National TV:
Most law firms buy television spots that break locally, as their firms are generally only licensed to practice in one state. The exception to this is for mass tort marketing, asbestos litigation marketing, and some sexual abuse advertisements.
What Practice Areas Work Well for TV Advertising?
Mass Torts

1st Party Insurance Disputes

(For Mass Events like Hurricanes and wildfires)

Mesothelioma / Asbestos Litigation

Sexual Abuse
What Case Types Does TV Advertising Not Work Well For?
Class Actions

Mass Arbitrations

Workers' Compensation

Criminal Defense

Immigration

Estate Planning

Securities Fraud Class Actions

Investment Loss & FINRA Arbitrations

Qui Tam / Whistleblower / False Claims Act
How Much Do I Have to Spend for Television Ads to Be Effective for My Law Firm?
This is going to depend on the goal of your marketing campaign (branded vs direct response), the geographic area you are targeting, the case type you are going after, and the cost per retained client goal you are trying to achieve.
How much of my law firm's marketing budget should go into TV Ads?
This also depends on your goals as a firm and the case types you are targeting. As a general rule of thumb, large, brand driven law firms typically allocate 50-80% of their traditional media budget to television advertising.
Lights. Camera. MeanPug
See if TV Ads Make Sense For Your Firm Today
All your law firm TV advertising needs in one place
There is a lot of time, effort, planning, and strategy that goes into creating a new TV campaign for a law firm.
MeanPug is well-versed in all aspects and phases of the TV ads process, from initial strategy alignment, concepts, copywriting, and storyboarding, to video production, media buying, tracking and KPI dashboards, and reporting. We have worked with the largest and most successful law firms in running successful TV advertising campaigns for most case types.

Bark at us to schedule a free consultation and strategy session so we can put together a proper proposal and competitive audit for your firm.
TV Advertising for Lawyers: FAQS
What is the preferred duration to buy for your spots?

Long form, 60s, 30s, 15s? What is the right mix of spot durations to have an effective legal marketing campaign on tv?

Duration length impacts the price you pay for the placements. 

Does the premium of purchasing the longer duration produce better results? For branding, we find that the answer is often NO. But for direct response, the longer durations are often needed to lay out the criteria for the cases. Mass torts tend to buy long duration formats, while locally branded PI firms that need high frequency tend to favor the value offered by multiple placements of a shorter duration.


How are law firm TV ad campaigns typically paid?

For new firms, campaigns often need to be paid upfront to the networks prior to relationships where lines of credit are made.


What are the options for Spanish-language TV ads for lawyers?

Spanish-language networks, Univision, Telemundo, and UniMás, are great options for advertising Spanish speaking audiences with Spanish variations of your legal advertising. It's important to make sure that you use tracked phone lines that route to call queues that are transferred directly to Spanish speaking staff or call centers to handle legal intake.

Should my agency be buying based on GRP, Reach, or Frequency? What's the right mix?

This is a complicated question that actually doesn't have a clearly defined answer and there are many options for buying tactics that aren't common practice that are completely overlooked by this common question. Talk to us for a free strategy session and we will let you know how we would plan our buy for your case type, geographic location, and budget.
Television Advertising Case Studies
We can be mean and still make you happy
Become a leading television advertiser in your market
Digital Advertising
Content Marketing
SEO
Website Design and Development
Branding
Drag & Drop Services Here
Designers not only help ensure your collateral looks good and stands out to potential clients, they can also ensure everything you produce is as easily digestible and user-friendly as possible. Content layout and structure, for example, benefits from oversight by a designer. Infographics and similar design assets can also be used for backlink building and other SEO strategies.
Engineering builds data pipelines and integrations for connecting analysis tools (like Google Analytics) with ad performance and organic tracking metrics. Content and engineering develop highly relevant landing pages for PPC campaigns to increase relevancy score and clickthrough rate (thereby reducing auction cost and cost per acquisition).
Launching creative campaigns simultaneously across digital and traditional advertising ensures continuity in the user journey. Design initiates creative concepts, marketing creates appropriate content and landing pages for these concepts, and digital and traditional teams initiate technical buys around these campaigns.
If you launched a new digital and traditional advertising campaign and find that your phones are ringing off the hooks, your instant success will quickly turn into a nightmare. As the number of your intakes increase, it further strains your call center resources and operational infrastructure. That's why it's important to have a high-functioning CRM, automation where appropriate, trained personnel, and similar technical infrastructure in order to handle higher traffic.
Business Operations + Software Development
If your operations team and engineers aren't communicating with each other, things are likely to fall through the cracks and your firm is likely not as efficient as it could be. Integrating third party solutions—such as your website, ad platforms, and lead-gen services—with your CRM and tooling is a task for engineering.
Branding is responsible for the long-term vision and roadmap of a law firm's image. Traditional advertising picks up where these concepts leave off and execute buys around the creative collateral, negotiate rates, and track the performance of the buys across creative, placement, and format boundaries.
When launching a new website, it has to look good and be fully functional. Designers should sit side by side with the engineering team to ensure that a new web design follows UI/UX best practices and effectively communicates the law firm's brand. Engineers take your creative team's mocks and make them come alive.
As digital advertising teams generate intake volume, that volume must be pushed into the business' CRM in a way that facilitates a timely response. Operations will be responsible for creating processes and flows around these intake records in order to provide transparency and increase the probability for signing good cases, and turning down unqualified ones.
Copywriters work closely with digital advertising teams to create highly relevant, enticing messaging across multiple ad formats. Design takes this messaging and applies a layer of paint, resulting in a memorable digital ad. The advertising team then takes the final assets and executes technical buy, reports on results, and optimizes accordingly.
Copywriters work closely with traditional advertising teams to create highly relevant, enticing messaging across multiple ad formats. Designers play a key role in storyboarding, ensuring that the imagery and assets used are eye-catching. The traditional advertising team then takes the asset and executes technical buy, reports on results, and optimizes accordingly.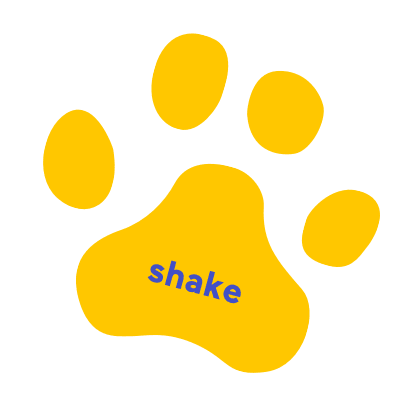 Contact Us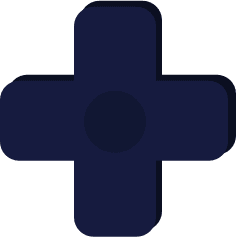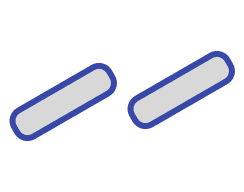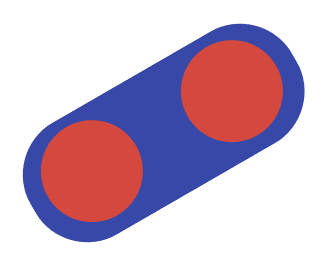 Time to Play
Not sure if you need TV advertising for your firm? Take a quick quiz