Law Firm Marketing
for Large Law Firms
If you're wondering how you can make the most of your large law firm's marketing budget, you've come to the right place. MeanPug is a full service law firm marketing agency with a winning pedigree to show for it. We have helped some of the largest firms in the country grow to dominate their markets and know what it takes to boost case acquisition at every stage of a law firm's growth. We are known for pushing the boundaries of law firm marketing with creative strategies backed by data and industry expertise. Our out-of-the-box thinking has won many awards including highlights like a MUSE award for website content and a Gold AVA award for superior SEO campaigns. Keep reading to learn more about how we help large law firms market their services.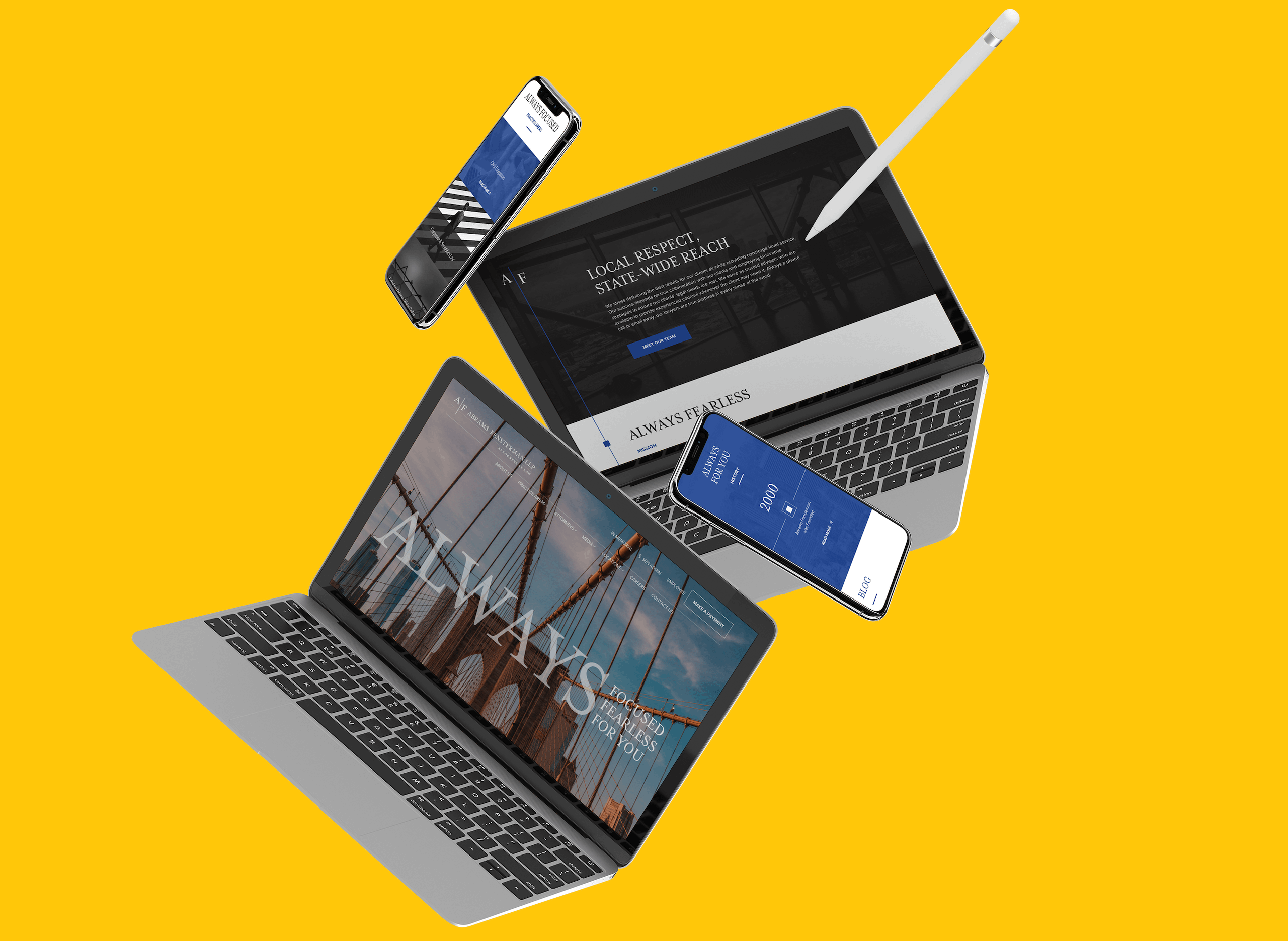 Unique Marketing Problems for Large Law Firms
It is not uncommon for law firms to work with several vendors for various services during different stages of growth. By the time your practice becomes a large law firm, you may have worked with dozens of vendors over your firm's lifetime. If so, you probably know the challenges and pitfalls of cross-organization collaboration. For example, website content production often relies on the completion of web development and SEO research directives. Successful digital advertising requires landing pages designed and developed for the campaign at hand. Social media campaigns rely heavily on creative assets and content tailored to fit your firms' image. The list goes on, but the key takeaway is simple: Successful marketing relies on cross-functional teams.
That's why a fundamental philosophy of MeanPug is: Integration matters! There's a reason we have Tetris everywhere on our website. Like the blocks of tetris, for marketing to work each piece needs to fit neatly with the other. Where working with different companies for each legal marketing service can lead to delays and miscommunications, working with a single provider means complete continuity and chains of control over the final product: A legal marketing strategy that works!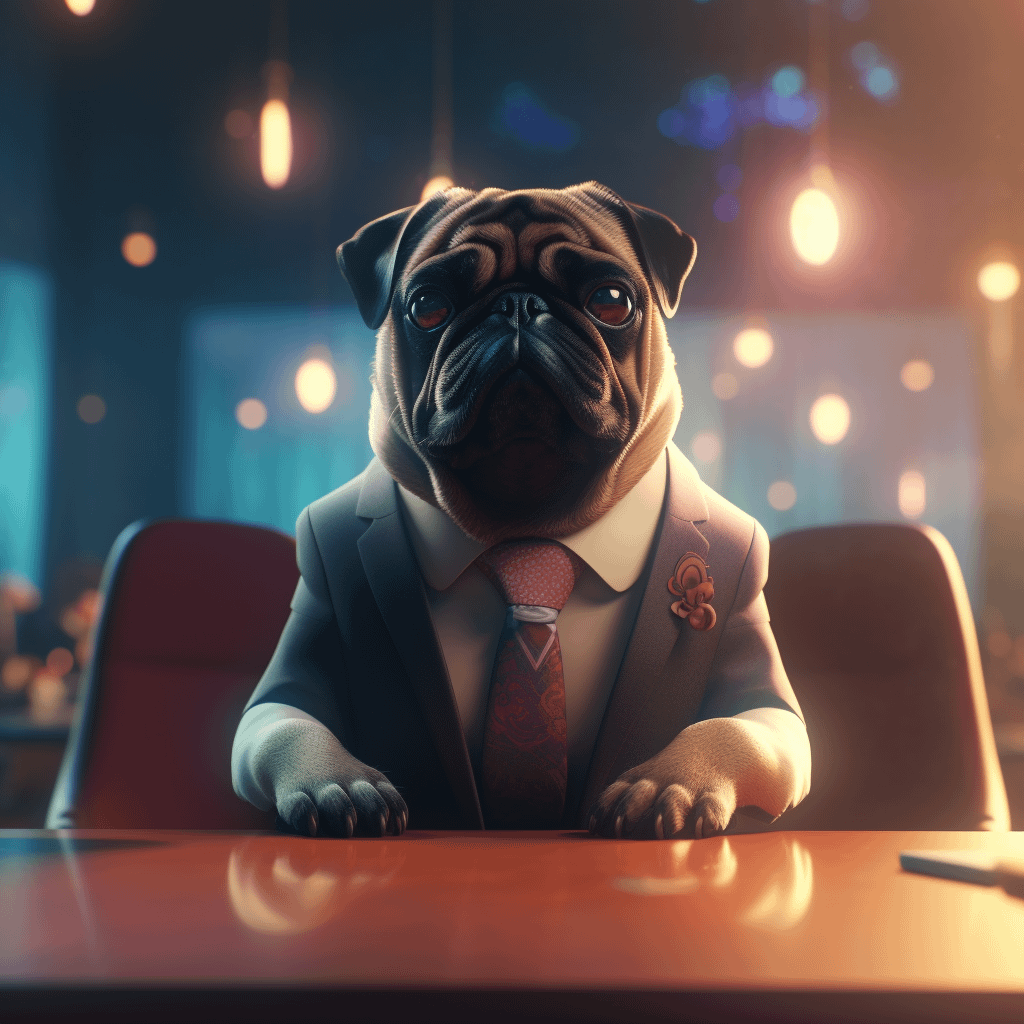 Marketing Strategy for Large Law Firms
Put Your Marketing on Track
Today
Digital Advertising
Content Marketing
SEO
Website Design and Development
Branding
Drag & Drop Services Here
Public Relations for Large Law Firms
Engaging in effective media outreach and maintaining relationships with reporters and publications is no easy task for a small firm, let alone a large one. It can be next to impossible to manage your public relations strategies and execution with a large law firm to run, clients to represent, and cases to win. As a full service legal marketing agency, MeanPug can take the pressure of media relations and deadlines off your plate so you can focus on your specialty – practicing law.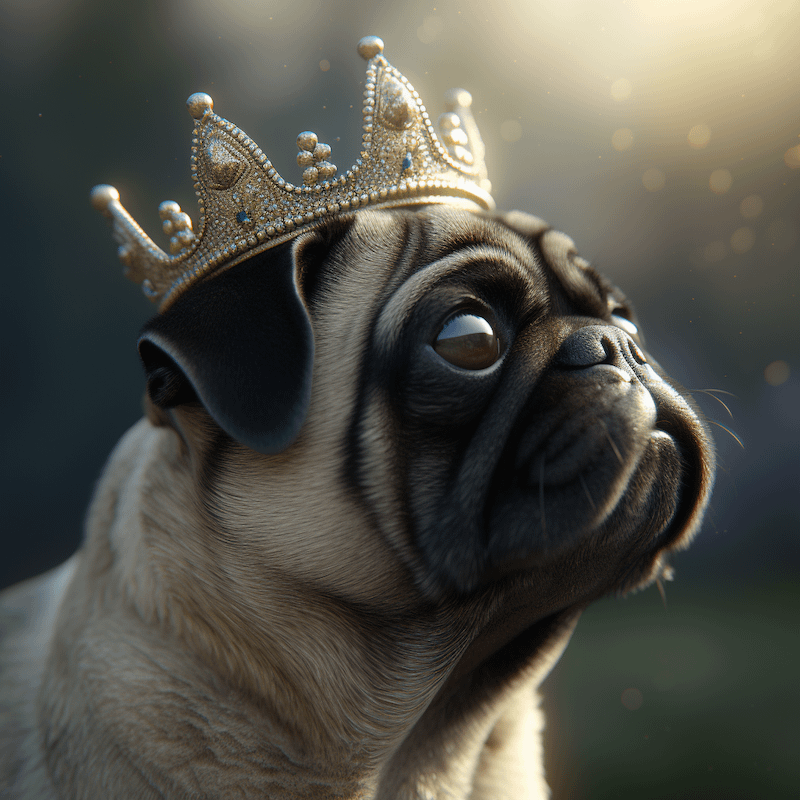 Media Outreach for Large Law Firms
Placement in top-tier publications is a surefire way to build high quality backlinks, generate earned media impressions, and grow the prestige of your large law firm. MeanPug takes care of contacting publications and reporters for news stories about your firm's accomplishments and milestones. Through our existing networks and relationships, we can also find opportunities to feature your attorneys in interviews and on podcasts to talk about all things law.
Large Law Firm Press Releases
Our team can write and edit press releases in-house and send them to you for final approval before distributing them over the wire. Not only can we create and publish the release, we even handle sending the press release to legal journalists and help coordinate interviews with attorneys to amplify press coverage. That means more time for your marketing coordinator to work on high priority tasks and more time for your leadership to focus on the cases that matter most.
Don't forget the socials! MeanPug can create social posts on your behalf to announce firm updates, link to associated press releases, and drive engagement with optimized images and hashtags.
Event Planning and Coordination for Large Law Firms
Planning an event for a large law firm can be a huge undertaking, from finding a venue to making sure guests are accommodated. Whether you want to host a networking event to foster attorney rapport or a town hall to connect with potential clients, taking the time to research venues, catering companies, and photographers in your area may be next to impossible with a large law firm to run – not to mention compiling guest lists, setting up events pages, and collecting RSVPs.
MeanPug can find the perfect venue to host your event and the best food to feed your guests. We can even help find local photographers and videographers to capture posed photos and candid moments of attendees having a great time at your event. Let us organize your guest list and send out invitations with RSVP mechanisms in place to keep things simple and seamless.
After the fun's been had, we can whip up branded social posts to show off the event and its success to all your followers. We may even recommend creating content to go on your website to highlight your large law firm's event.
Large Law Firm Award Applications
Our pugs are well-versed in submitting award applications on behalf of law firms for Legal Intelligencer, National Review, Law360, Chambers USA, and more. We can collaborate with your firm's attorneys to compile the strongest award nominations that feature significant verdicts, settlements, and similar achievements that set them apart from their colleagues. If a lawyer at your large firm wins an award, we can assist with promoting that, too, through branded content, social posts, and paid ads with quick turn around.
Referral Network Building
As you've probably learned while growing your practice, networking and attorney referrals are necessary for growth. While your business was expanding into the large law firm that it is today, it may have gotten more and more difficult to manage your networking relationships. Because networking helps build your firm's credibility and creates more business opportunities, it is vital to nurture those professional relationships. MeanPug can help you grow and manage your attorney referral network so you don't miss out on any of the benefits of the relationships you've cultivated with other respected legal professionals.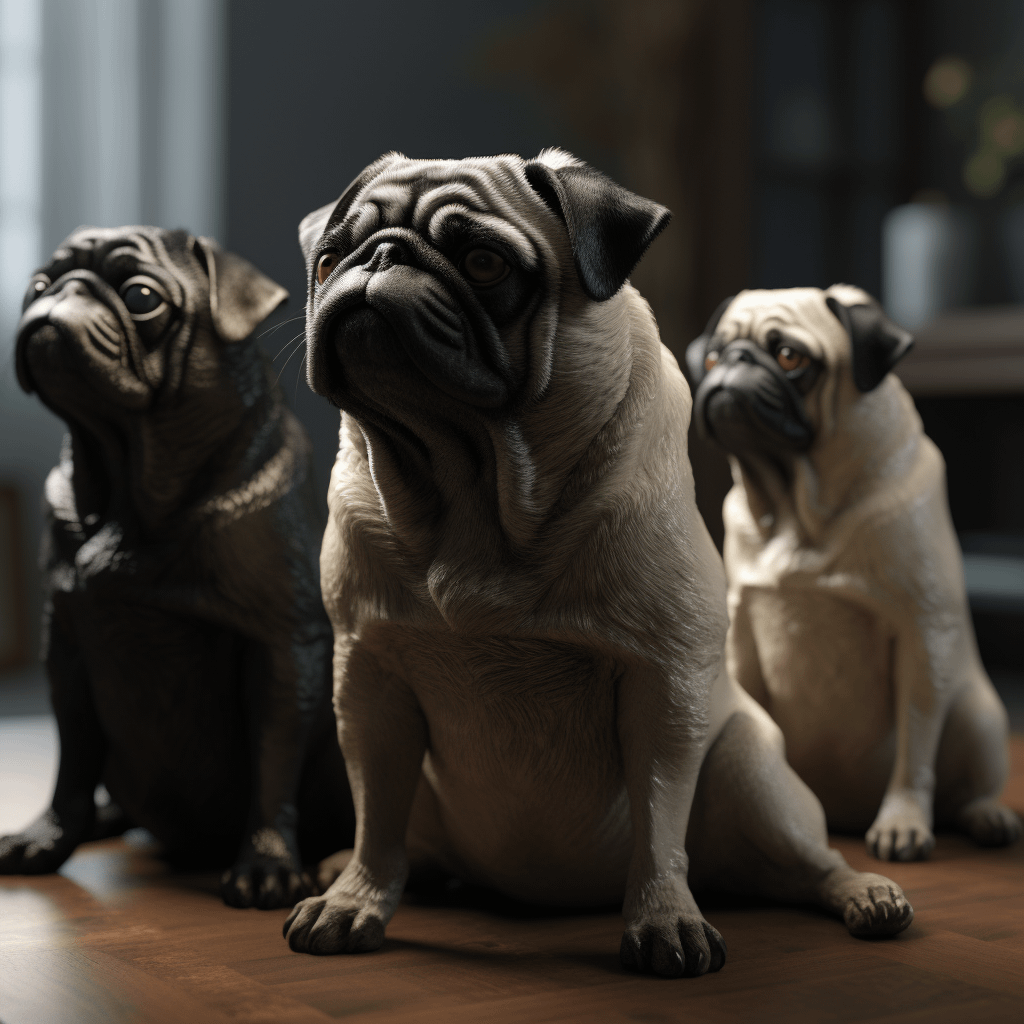 Branding and Web Development for Large Law Firms
Some large practices want to refresh and amplify their established brand, while others prefer to rebrand completely. MeanPug is trained to handle both with precision and attention to detail. When it comes to branded messaging, we are the pros. Whether you need help with promoting your existing brand or rebranding entirely, our pack has your back.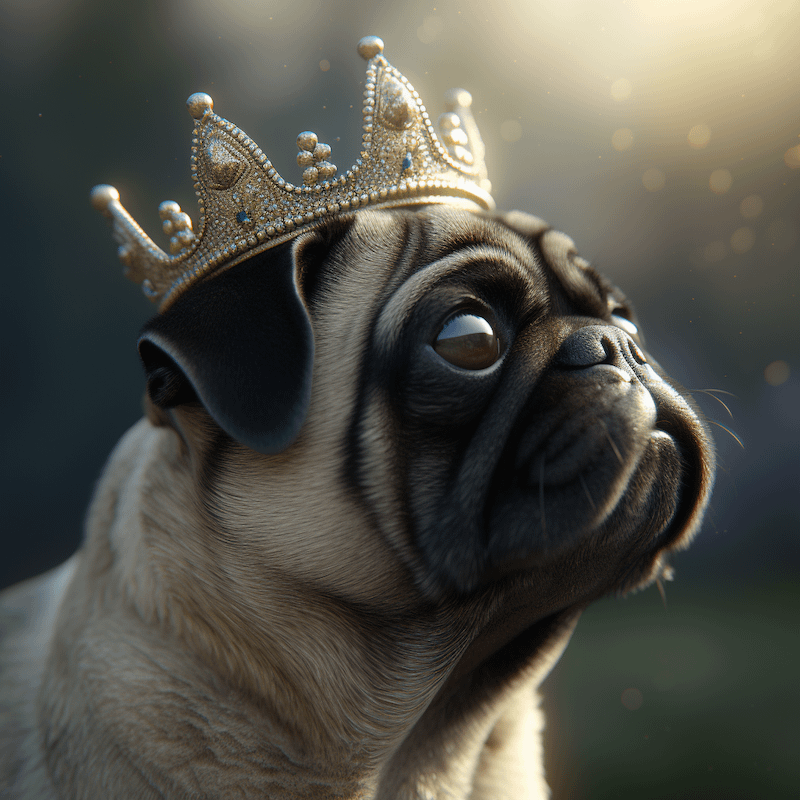 Rebranding a Large Law Firm
Our pugs are experienced brand developers and work closely with our clients to identify differentiators and other features we can highlight to make their firm stand out. Our team regularly builds new law firm brands from scratch, which includes creating brand pillars and design collateral that you can take with you into your firm's future. From new firm names, to taglines, slogans, calls to action, mission statements, and more, we provide all the materials needed to give your large law firm the strong rebranding it deserves.
Creating a New Sub-Brand as a Large Law Firm
Are you a full service law firm or a large firm that is thinking of starting a new practice area? Sometimes adding an existing practice area or service type page on your law firm's website for the launch of a new practice area or group isn't enough. For example potential clients for business litigation and contract disputes are going to need to see completely different branding than those of personal injury, workers compensation or pharmaceutical mass torts. If you want to create a new sub-brand for your large practice, our team can help build a microsite from scratch that only features the services you want. This is a great way to target hyper-specific audiences and track user data for certain practice areas versus others. We can handle the microsite's branding, design, content curation, development, SEO, ads, and more. If you're not already taking advantage of certain marketing channels, we can also help your large law firm break into those with focused and well-researched SEO strategies.
SEO for Large Law Firms
The SEO value of a large law firm's website is usually all over the place, largely due to old content and outdated Google My Business (GMB) listings. Older content will generally have missing or broken internal and external links, as well as obsolete SEO standards, including overstuffed or spammy keywords and duplicative title tags and meta descriptions. The same goes for your GMB listings – what you currently have may be out of date and ultimately harming your business. That's why MeanPug's SEO team will perform thorough audits of your website and GMB listings.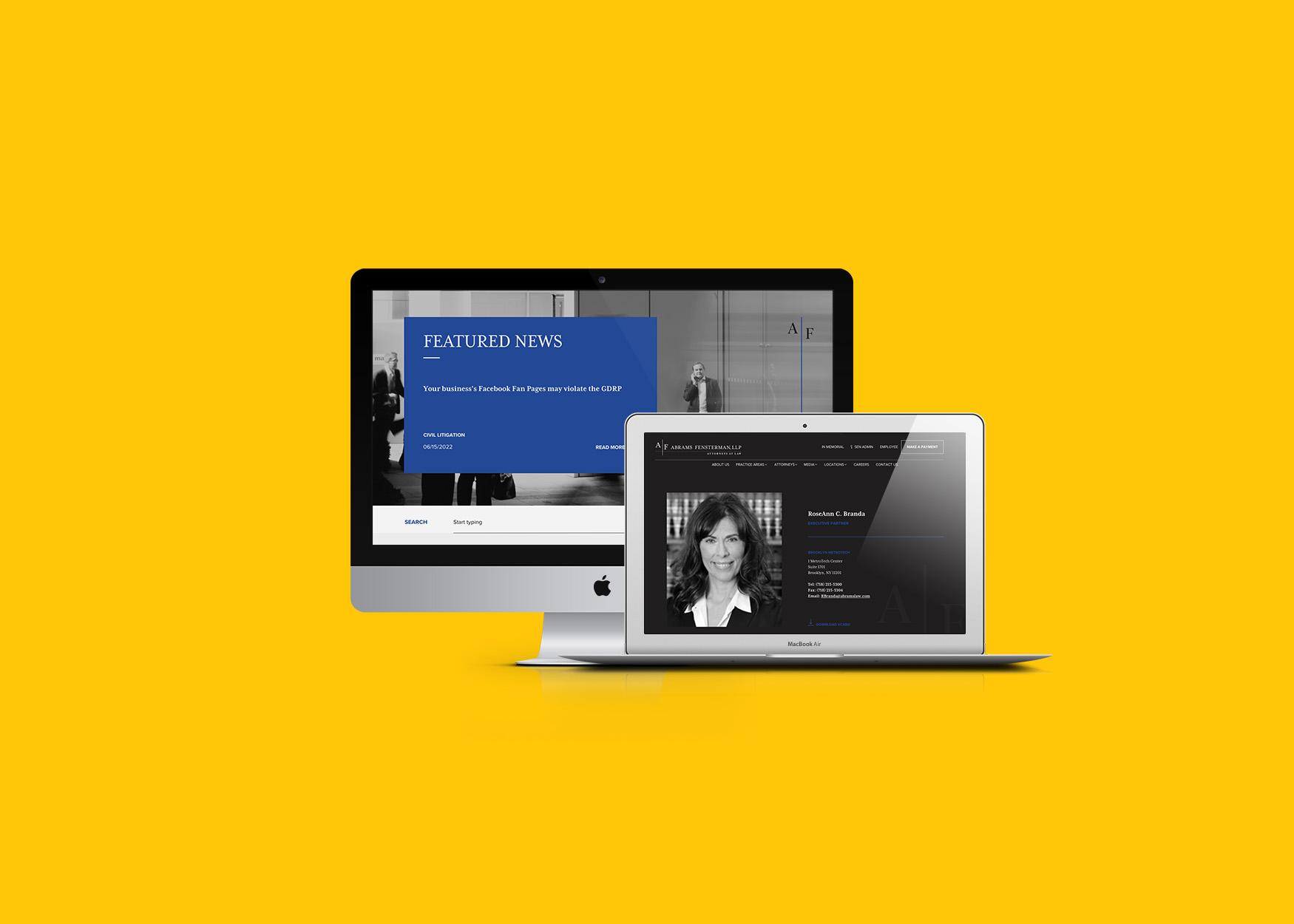 SEO Audits for Large Law Firms
An audit of your large law firm's website can tell us a lot about what your marketing and SEO efforts are missing. Our SEO strategists know what granular and big-picture data to collect in order to develop a custom, fine-tuned SEO strategy for your business.
This preliminary report identifies and examines all facets of a law firm website's SEO performance spanning on-page, off-page, local, and technical health. Once a comprehensive understanding of site performance is reached, we will offer recommendations for each area of SEO to improve overall site performance and boost marketing efforts over time. During this initial audit, the SEO professionals in our pack also examine and identify main competitors, taking note of successful content and backlink strategies that can be uniquely implemented on your site.
As part of our local SEO strategy, we also perform in-depth GMB audits on all your existing locations. When performing the initial audit, our SEO team checks to see if your business is utilizing the proper categories, service areas, featured attributes, keywords, and more.
Once our initial site audit is complete, our SEO team will compile a list of identified issues to be executed on, ranging from high to low priority, as well as specific strategy recommendations to improve all areas of SEO, from core web vitals to content. After identifying all areas of opportunity, we begin the optimization process and track our results using Local Falcon.
After initial GMB optimization, we move into the maintenance phase, which consists of:
Regularly adding optimized images of key attorneys and updates
Sharing posts featuring important blog and site content
Building out GMB "products" which will feature all your firm's practice areas and related case types with links back to corresponding pages on your site
The ultimate goal of our GMB optimization efforts is to ensure that your firm pulls up on Google's "local 3 pack" when users search for services that your large law firm provides.
Components of a MeanPug SEO Audit
On-site technical health (i.e. core web vitals, accessibility, indexability)
Content structure and quality
Local SEO strategy and health
Competitive landscape and opportunity identification
Off-site gap analysis
Roadmapping and milestone setting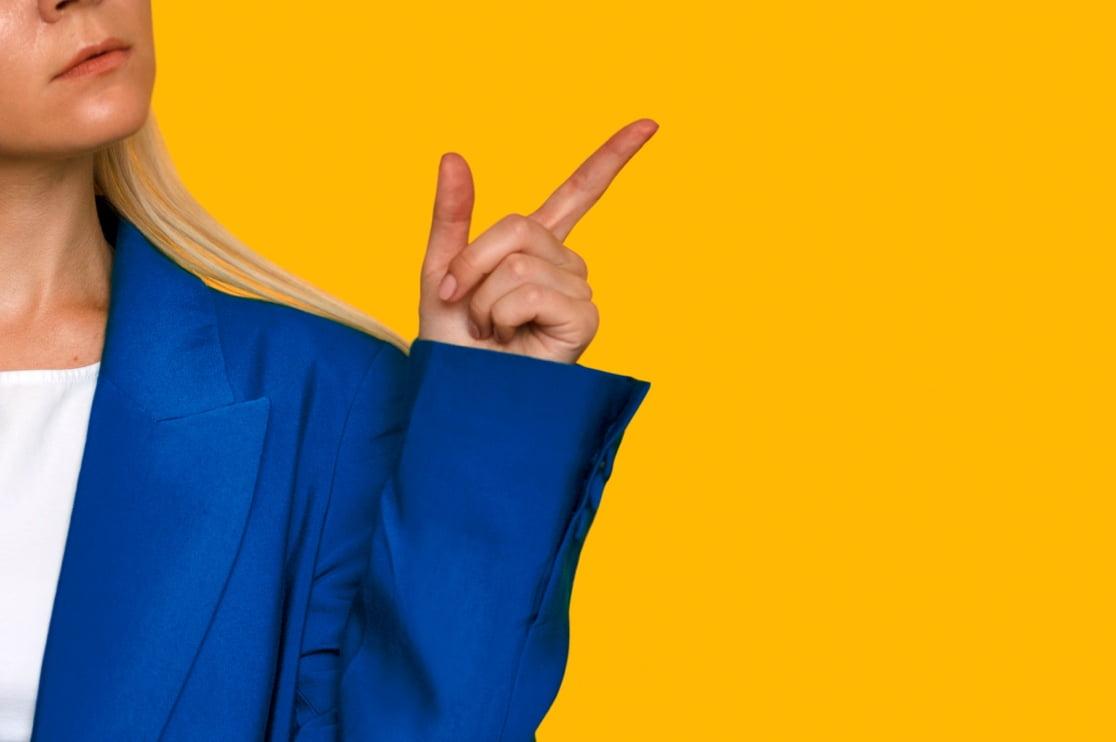 MeanPug SEO audits are performed in tandem with an in-depth website audit. Taken together, they paint a comprehensive picture of your brands' current digital posture.
Legal Content Specialists for Large Law Firms
During our initial audit of your firm's site, we review on-page SEO and perform competitor research to develop a high-level content strategy aimed at increasing meaningful organic traffic, outranking competitors, and improving conversions. For large law firms, MeanPug is able to provide data-backed content strategy across various practice areas, as well as track robust keyword lists and monitor all facets of site health.
As part of our ongoing content strategy, we ensure that all existing and new content follows up-to-date SEO best practices while meeting users' search intents, and appealing to Google's ever-changing algorithm. Our law firm content marketing specialists will personally audit all of your existing website copy and refresh and optimize as necessary to ensure all the hard work you've put into building your content silos doesn't go to waste. Part of what sets our content team apart is their experience working in legal verticals. The digital content specialists in our pack are extremely familiar with many areas of law, including personal injury, qui tam, employment, family, Social Security disability, veterans' disability, and others. They know what to look for on a page and how to research the law in order to make legal jargon as digestible as possible for potential clients reading it on your website.
Our content specialists will also incorporate any on-page SEO directives given to them by our SEO team, which can include:
in-depth outlines for new content
well-researched text updates for existing content
optimized internal and external links
revamped title tags and meta descriptions
custom, AI-generated imagery for new and existing content
and more
Launch New Case Types as Your Firm Grows
As your firm welcomes more attorneys to the team, you may find yourself offering new practice areas to your clients. MeanPug can help you launch a new case type the right way, with strategic digital ads, high-quality content, social posts, and SEO data monitoring. Our SEO team can run a competitor audit to see how other practices in your target location are marketing similar case types and identify opportunities for your firm to take the lead rankings on Google. With the right amount of time, work, and follow through, your large law firm's new case type can hit the ground running and maintain positive momentum, both on Google and in case acquisitions.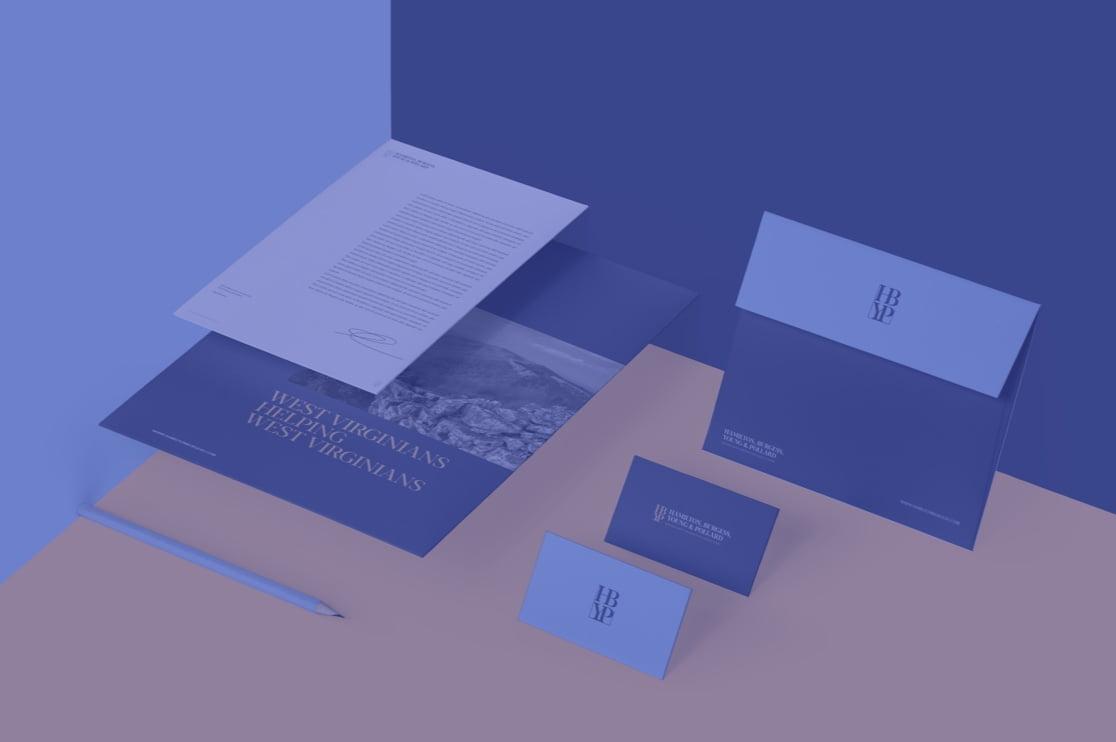 Creative and Customizable Dev and Design for Large Law Firms
Our pugs put their best paw forward when it comes to law firm web design and development. The designers and developers at MeanPug have worked for some of the largest law firms in the country. We know how to showcase a brand with creative and UX-friendly website layouts. Our teams collaborate to develop:
Unique brand design and color palette – our

award-winning websites

speak for themselves

Strategically placed eye-catching CTAs that encourage readers to contact your firm

Functional and engaging page structure featuring custom widgets that point readers to other prominent and relevant web pages on your site

One-of-a-kind imagery made with the latest AI technology
We also have the ability to migrate large law firm websites with thousands of pages over to a new domain of your choosing. Whatever content you want moved over to your new site, MeanPug can optimize and transfer every page so you don't lose anything that's important to you.
Applying Creative to Print Collateral
The creative team at MeanPug is skilled in both digital and print media. We can deliver print collateral of any design we propose, from business cards and brochures, to full page ads. Our designers will collaborate with you to find the perfect fonts, structure, and imagery to use on any print collateral. You can rely on MeanPug to create visually compelling creative that doesn't look like a typical, stuffy lawyer ad.
PPC and Digital Advertising for Large Law Firms
Unlike many marketing companies, MeanPug doesn't underestimate the power (and value) of well-planned, strategically executed, and meticulously monitored digital ad campaigns. Paid digital ads help familiarize your target audiences with the services you want to provide to them. The right messaging will get them to call your firm with a potential case.
Google AdWords and Bing for Large Law Firms
Google has its own pay-per-click advertising network called Google AdWords where advertisers can pay to target users based on the keywords they search, their location, and their device type. AdWords allows us to make sure your large law firm's ads make it to users who are interested in your services.
Many legal ad agencies underestimate the advantages of advertising a law firm on channels like Bing, in addition to Google. Because Microsoft owns Bing, Windows users' search queries are often directed to Bing as opposed to Google. As a result, Bing has over a billion unique monthly users.
Furthermore, Microsoft ads for large law firms generally have higher click-through rates on Bing than on Google. Specifically, Bing has a click through rate (CTR) of 1.24% compared to Google's 0.86% CTR. This could be a vital tool in generating cases for your firm in places where other firms aren't advertising. MeanPug can help you cast a wider net than your competitors by advertising on search engines other than Google.
Allocating the right amount of budget to paid search for large law firms takes skill as paid search works on a dutch auction bidding model. This inevitably leads to diminishing returns after allocating large amounts of capital in certain markets. This is a problem that only large law firms will encounter. Agencies managing these large budgets must measure the cost per case at all times and know when the opportunity cost of other advertising channels is a better use of capital. This exercise can only be done by law firms or agencies that are full service and understand the cost per case of all their marketing strategies to efficiently allocate budgets accordingly. Most agencies don't have the ability as they specialize in only one marketing channel (ex. Just PPC, Just SEO, or Just TV).
Retargeting for Large Law Firms
Retargeting is a form of law firm advertising that specifically uses data from people who have already visited your website or social media profiles to retarget specific segments of your desired audience. For example, if a lot of users from a certain city are visiting your car accident lawyer page, there might be a road hazard in that location which makes car accidents more common. Retargeting would allow us to promote car accident lawyer ads to users in that location. This type of advertising is a great way to refocus some of your marketing budget into channels that will provide the best return on investment. Large law firms should lean heavily into retargeting and activating as many additional touch points as possible to reinforce their brand.
Traditional Media Advertising for Large Law Firms
The best law firm marketing strategies use a combination of digital and traditional advertising channels. This integrated approach can only be taken by large well capitalized law firms. Traditional media advertising can be very lucrative for large law firms. Traditional ads give your firm an opportunity to communicate and connect with people in the real world, so using these mediums to promote your large law firm can feel more personal to your potential clients. Let MeanPug bring a new, creative approach to tried and tested traditional advertising strategies. Most forms of traditional media have one huge advantage to digital marketing, economies of scale. With larger budgets you can negotiate better rates, this is the exact opposite of what happens with digital advertising. Large law firms should not pigeonhole themselves to marketing through digital channels only.
We offer many traditional media advertising options, but for a large law firm, we might recommend the following channels: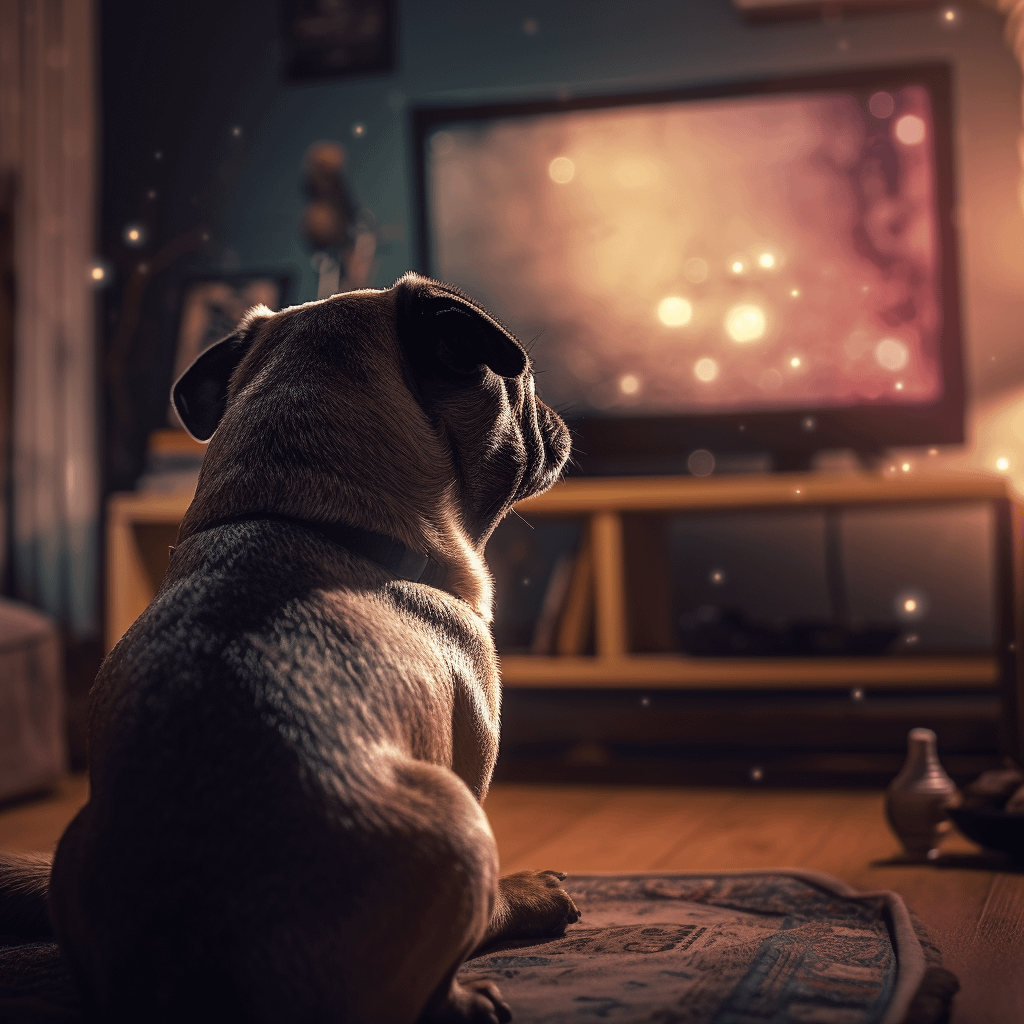 TV Advertising for Large Law Firms
Many firms wonder whether TV commercials are worth the investment as digital ads continue to dominate markets. With over 4B spent on television advertising for law firms every year, you shouldn't have to wonder if it's a good investment. The truth is that advertising on TV can be very effective for large law firms. Even while TV audiences dwindle over time, the effectiveness of commercials persists.
TV ads help connect your law firm to your community. When you engage them through sound, sight, and emotion, viewers feel a personal connection to your firm. Establishing a personal relationship with viewers is extremely valuable and makes your large law firm's TV advertisements more memorable. Potential clients will think of your law firm when they need legal services. Creating a branded consumer journey is long term the best strategy to acquiring retained clients at rates that are lower than the market value of competitors.
Repetition is the soul of memory. Commercials that are played repeatedly at high frequency will help viewers remember your firm as a trustworthy resource. Part of what makes TV advertising so effective for large law firms is that your brand is in front of your target audiences multiple times a day in many different places, including homes, hospital rooms, doctor's offices, and retail spaces.
Radio Advertising for Large Law Firms
Radio ads provide a unique opportunity to showcase your brand's personality that few other advertising channels can offer. MeanPug enjoys the challenge of effectively conveying your firm's personality through audio. Not only is radio a very cost effective form of advertising most of your clients are actively driving (personal injury attorneys look no further). We know how to make an impression on your listeners with creative and compelling radio ad scripts.
Radio advertisements are a form of branded advertising and can be especially cost-effective for large law firms. Not only are they generally very inexpensive (depending on the station, time, and day your ads air on) and require little effort to create and execute, but it is also relatively easy to track and monitor the success of radio advertisements. MeanPug can help identify whether radio ads would be a good fit for your large firm.
Billboard Advertising for Large Law Firms
Billboards are an extremely inexpensive (when measured in terms of CPM) law firm marketing advertising channel that, when executed well, can have an instant, lasting impact on potential clients. Because viewers are driving past billboard ads, your messaging has to be short, deliberate, eye-catching, and memorable. While billboards are not direct-response ads, which law firms rely on for conversions, they have been proven to significantly increase brand awareness and favor among clients. Billboard ads should be used in tandem with other digital and traditional advertising channels for maximum value to your firm.
Get Started with a Free Audit
If you're ready to scale up your marketing efforts to match the size of your business, give us a call. You might be surprised by what's possible for your firm. Let MeanPug show you what your large law firm's marketing is missing.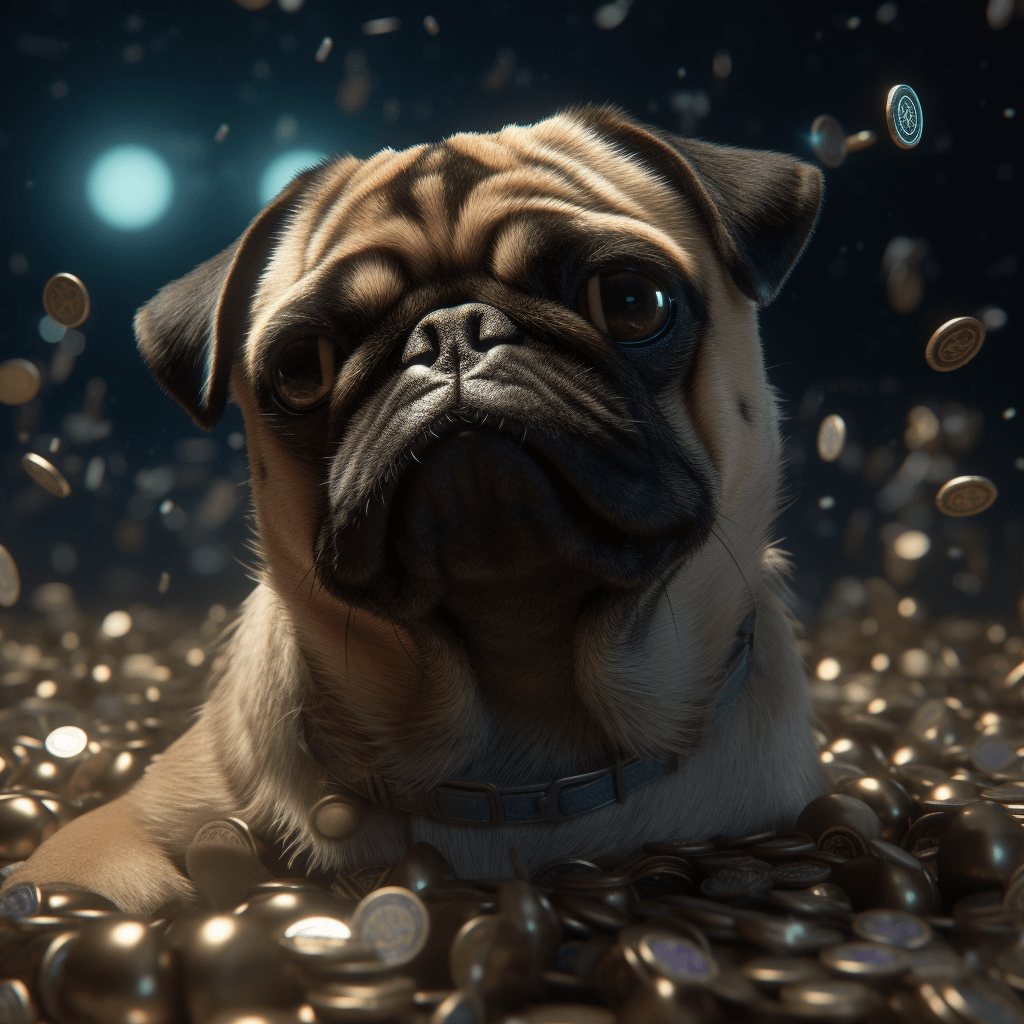 Large Law Firm Marketing: FAQs
What is considered a large law firm?

Firm size can be measured in several ways. Attorney or employee count, revenue, case inventory. There is no easy way to slice it. A successful trial lawyer firm may have less staff, case inventory, or advertising budget but may qualify as a large firm by having an extremely successful track record of verdicts and settlements that result in very high revenue. A practice with 100+ attorneys may be enormous for a personal injury firm but be considered mid size for a transactional or defense firm. Legal services is an extremely fragmented marketing where 65%+ of those practicing are tiny (solos) that will be undercapitalized to try and attempt most marketing strategies and a vast minority of firms would be considered "large law firms" (which shouldn't be confused with "Big Law"). Regardless of your firms size MeanPug can help you take your marketing and advertising to the next level and beyond. 🚀

Should a Large Law Firm Hire an Agency or Build an In-House Marketing Team?

For large law firms, a single or small team of marketing coordinators is not enough. Great law firm marketing takes specialized knowledge, depth of experience, and specific skillsets that many marketing coordinators lack. They are excellent coordinators and can help facilitate communication between an agency and your law firm but should not be responsible for your entire marketing strategy and execution. In other words, in-house marketing coordinators compliment the work and capacity of an outside marketing agency well. Our pack members specialize in legal marketing and can bring a nuanced approach to all your law firm's needs, with or without the support of an in-house marketing coordinator.

What should a law firm spend on marketing?

A large law firm should expect to pay anywhere from $1,000/mo to $10M+/mo or more for legal marketing services, depending on its specific needs. The services you pick from our menu will impact your final monthly cost.

What kinds of advertising do lawyers most commonly use?

Lawyers most commonly use TV advertising, followed by radio, billboards, paid search, and paid social ads. To learn which advertising channels may benefit your large law firm the most, bark at us and schedule a free strategy consultation.