Small to Midsize
Law Firm Marketing
Your firm is established, you have a brand identity and a working website, so now what? You might be wondering what else you can do to keep your firm's momentum going. At MeanPug, we consider ourselves your partners in growth and are committed to helping your firm expand in directions you may have never thought possible.
We take pride in our creativity and out-of-the-box thinking when it comes to legal marketing, and we make no exceptions to our standards for excellence when it comes to small and midsize law firms. Find out what opportunities you could be seizing when you schedule a consultation with our pack – don't worry, we're not really that mean.
Legal Marketing for Small and Midsize Law Firms
The name of the game when it comes to successful legal marketing is integration. If you use multiple vendors, a successful campaign relies on cross-organization collaboration. Using MeanPug means collaboration comes built-in. MeanPug is trained to sniff out and locate untapped growth opportunities that span the full stack of legal marketing. Our expert law firm SEO team runs regular audits on your site as well as competitors' sites to ensure no stones are left unturned in your marketing efforts. Their findings will inform our legal content strategy for your website's current and future copy. That's right, in addition to planning keyword rich, SEO-friendly content for the future to keep your site in a constant state of growth, we'll even revamp your current content to make sure it stays as competitive as possible. Finally, development and design teams work to make sure the content being added to the site is presented in the most user friendly (and search engine friendly) way possible. Integration, it's a magical word.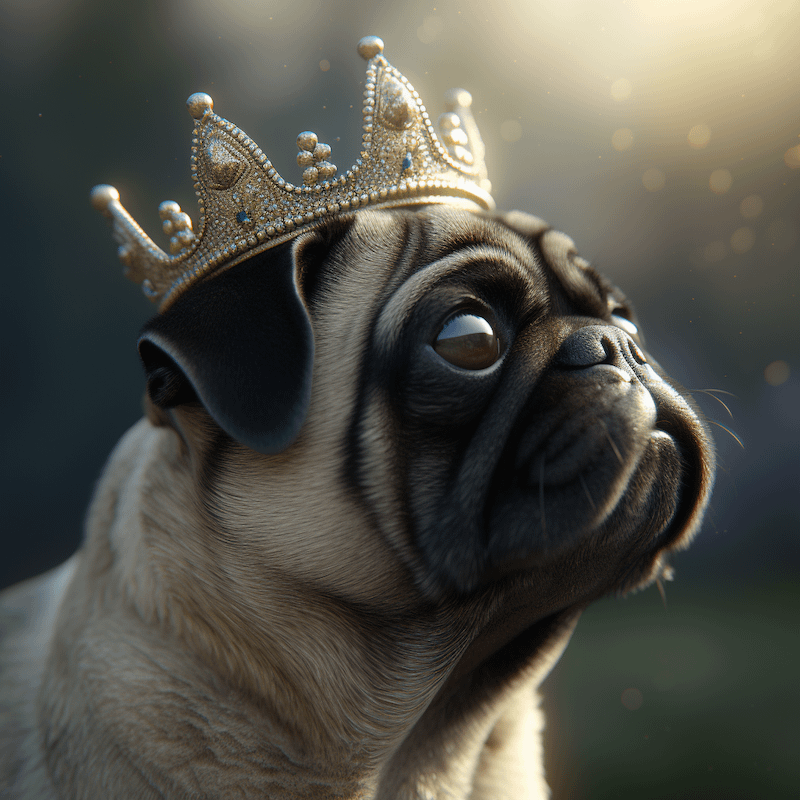 Design and Development for Small and Midsize Law Firms
Our Dev and Design teams are always coming up with new ways to make your site stand out from the competition. From updating your website design to be more modern and UX-friendly, to creating new custom widgets that showcase your content in a unique and compelling way (ask us about Project Gramophone), MeanPug never stops looking for new ways for your website to drive more conversions, boost SEO, and outshine competitors in every way. Making your firm's website more attractive is only one of many legal marketing services offered by MeanPug.
Advertising for Small and Midsize Law Firms
Just because bigger law firms spend a lot on ads doesn't mean you shouldn't invest in digital advertising for your small to mid-sized law firm. MeanPug's paid search ads can give your firm the competitive advantage it needs to soar past your competitors on Google's Search Engine Results Page (SERP). Bigger law firms tend to dominate for head terms such as Personal Injury Lawyer or Criminal Defense Attorney, but we can help you take the lead on less common search terms with ad campaigns targeted at sub-case types, such as truck, motorcycle, and side-swipe accidents under personal injury.
We also offer different advertising packages, meaning your advertising efforts can scale with your law firm as it grows. We diligently monitor the success rate of each ad campaign that we launch and will advise you on which campaigns to cut and which ones to double down on based on their cost per signed client performance.
Advertising strategies that MeanPug could implement for small to medium-sized law firms include:
Paid search for informational based keywords – Large law firm call centers can't handle complex intakes, but we can target search terms that are more informational based to establish your growing firm as a trusted resource for all things legal.
Social ads – Many big law firms don't have the social media reach that they could, so our advertising department creates custom ads for your firm to appear on relevant, popular social channels.
Ads that come in after hours – Bigger law firms typically stop taking calls after 5 p.m., but smaller firms may be better equipped to answer calls after hours for hot leads.
Ads that are geo-targeted to an office location and local search ads that capitalize on searches made in close proximity to your office.
Over-the-top (OTT) ads – You don't need a TV budget to have an ad appear on local television when you work with MeanPug.
PR for Small and Midsize Law Firms
In addition to placing custom advertisements on social channels, we can also post to your firm's social media accounts regularly, explore opportunities for podcasts featuring your firm's attorneys, and establish relationships with trustworthy and authoritative publications for contributor pieces that point back to your site. These proactive marketing strategies tend to fall by the wayside when your firm has a smaller team. Most small to midsize firms don't have dedicated marketing teams, or they might have one marketing manager who juggles everything. We can help you with more strategic, long-term growth in addition to one-off requests like designing a print ad, helping design swag, setting up a photo shoot, writing a press release, and other things that might give a solo marketing professional, or office manager tasked with marketing, a headache if dropped in their laps. MeanPug makes it all manageable by handling it all for you.
Midsize Law Firm
Case Study
Case Study: Shulman & Hill
Before
1,852 monthly users
39 monthly mobile formfills
259 monthly web leads
After MeanPug
25% increase in organic monthly users
329% increase in mobile formfills
17% increase in total leads
Small and Midsize Law Firm Testimonials
Our MeanPug team created and maintain a great website for our law firm. Their team of professionals deliver remarkable content, effective execution of our marketing plan and provide clear monthly reporting.

Edwards Pottinger Case Study

My firm has been working with Meanpug on a number of projects and they have been fantastic. We've used other companies in the past who did not take the time to understand what we are looking for, so we've been very happy with Meanpug. I have a very busy schedule and really appreciate how Meanpug has figured out ways to make my involvement in the projects as easy as possible. We're very happy with everything they've created for us and can't recommend them enough!

Shulman & Hill Case Study
Google My Business Listings for Small to Midsize Law Firms
For a small to medium-sized law firm, we can assist with creating and/or optimizing your Google My Business (GMB) listing and boosting your firm's presence in the "local 3 pack." Getting to the top of results (and staying there) requires GMB maintenance as well, which involves publishing posts regularly, updating photos, announcing awards, tracking local rankings, and making updates to product descriptions, general description, attributes, or categories.
We also help firms come up with strategies to generate positive reviews, such as using a QR-code on business cards that goes right to GMB reviews, placing links to GMB reviews on the website, onboarding dedicated reputation management software, building customized email templates to send to past clients with successful outcomes, and more.
Regular Reporting on Results
We offer full transparency at every stage of your firm's growth and will provide you with reports monthly showing you all the fruits of our labor. Every strategy across content, on- and off-page SEO, advertising, web development, and more will be informed and backed by the following data:
Conversions
Backlink tracking
Organic sessions
Search impressions
Page views
Engagement time
and more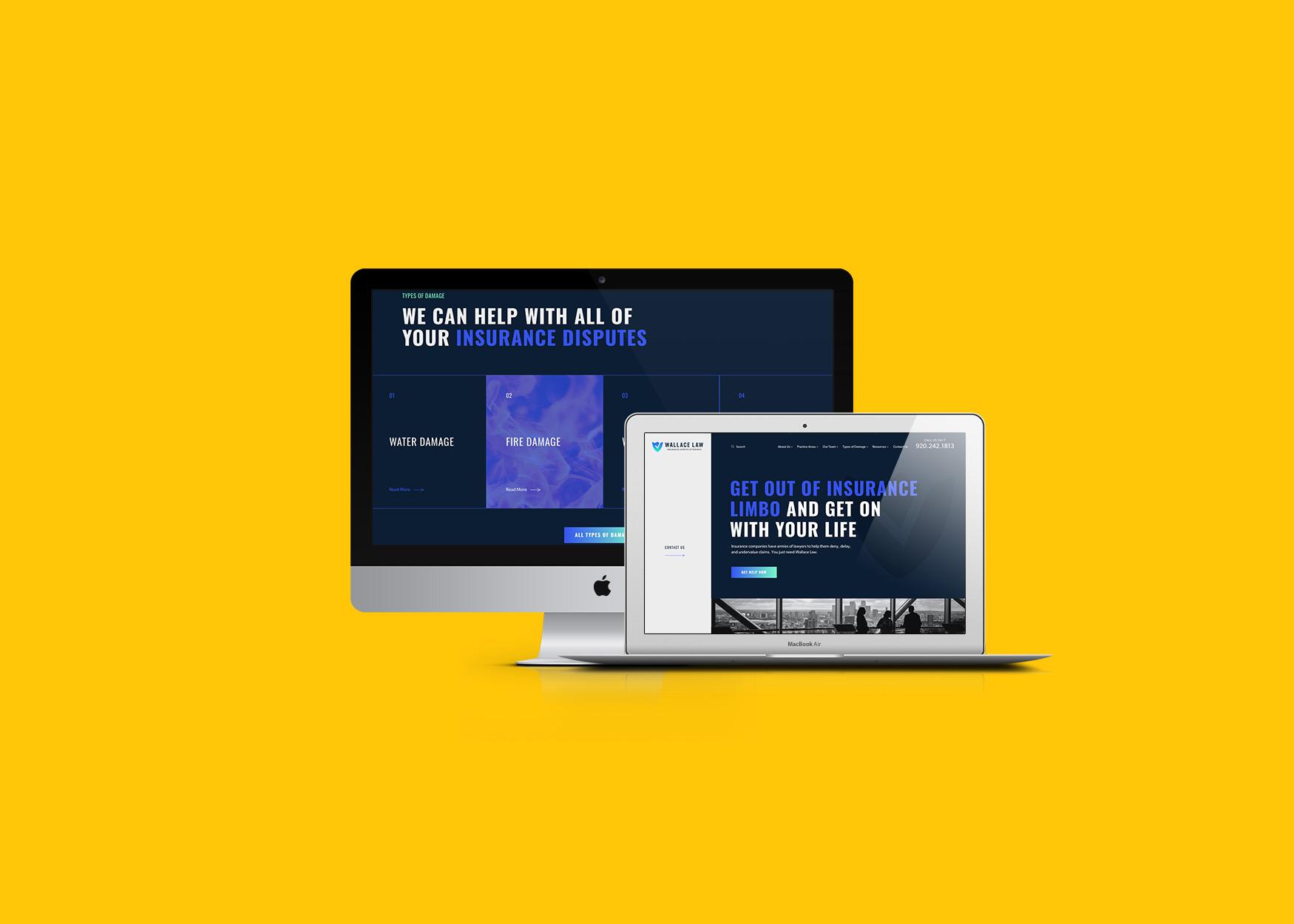 MeanPug carefully tracks and logs the short- and long-term results of every marketing strategy we employ, and we put it all in easy-to-understand graphs and charts so you can see trends in your firm's growth. One glance and the benefit of working with MeanPug will be apparent.
646.461.4213
Get Started
Level Up Your Law Firm with MeanPug
What do you need help with?
Digital Advertising
Content Marketing
SEO
Website Design and Development
Branding
Drag & Drop Services Here
Small and Midsize Law Firm Marketing FAQs
What does legal marketing do?

Legal marketing helps build your brand on Google and brings in new potential clients to your site. MeanPug adds flair and creativity to legal marketing with intuitive and innovative web design and backs it up with compelling ads featuring your firm and its services, proactive outreach strategies involving opportunities like contributor articles and podcast interviews, and well-researched, keyword rich content that boosts SEO value. There are many more marketing strategies we can employ to benefit your firm – just say the command.

How much does a legal marketing firm cost?

The short answer is that it depends. As a general guideline, marketing services tend to start at around $1,000/mo and can scale to $25,000/mo or more depending on the unique needs of your firm. You have the option to sign a contract with us for one year or more, or to keep us on retainer to address tasks as they come up. In either case, we can take care of one-off tasks and long-term growth strategies alike with the budget you set for us. You can also choose which of our services you'd like us to employ for your firm. Whether you want a new website, new branding, content planning, SEO strategies, or a combination thereof will also affect the cost of our legal marketing services.

Is it worth it to hire a legal marketing firm?

Partnering with a legal marketing firm is worth it for small to mid-sized law firms. At the early stages of your firm's growth, your marketing efforts are crucial but risk getting put on paws (*wink*) when your team size is still relatively small. It can be challenging to keep up with regular and in-depth SEO research, rank tracking, paid search ads, content development, website design and UX, and social media when you have cases to handle and clients to represent. Let us handle your firm's marketing so you can focus on practicing law and managing your growing team.

Even if you have an in-house marketing coordinator, there is so much that goes into long-term growth that one person could never handle all of it alone in addition to one-off and urgent tasks. When you put your law firm's long-term goals in our capable hands, that opens your marketing manager's time for more in-house tasks and urgent requests from attorneys. You no longer have to sacrifice one part of your marketing strategy to get another done when our respective marketing specialists work as one cohesive team.