Law Firm Digital Advertising
Looking to sign more cases and optimize your marketing budget? We understand how to leverage the right platforms to connect to your client base and inspire conversion, and we are ready to put that knowledge to work!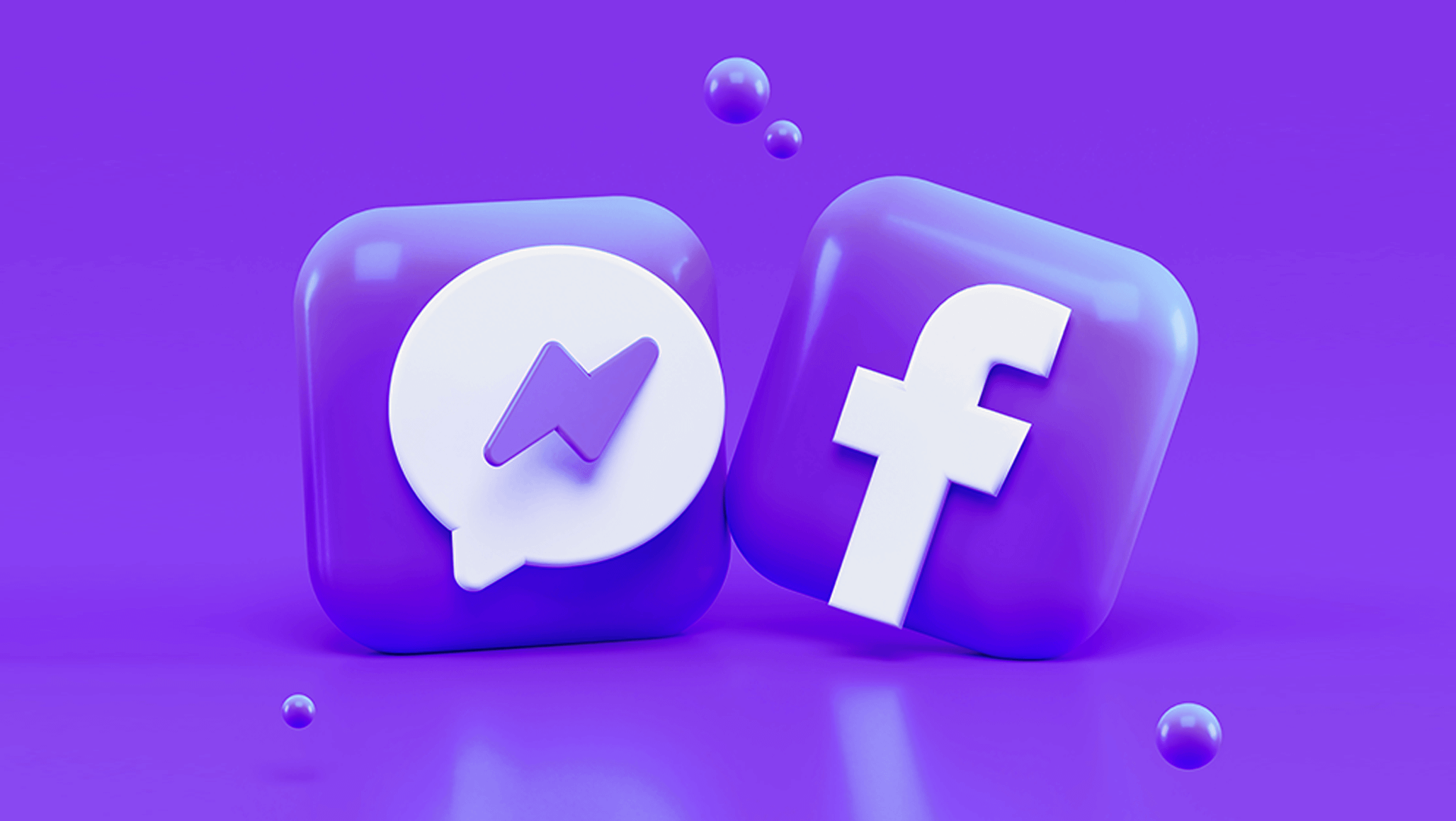 What Are Digital Ads?
Law firm digital advertising is a form of marketing that focuses on targeted audiences across online platforms like search engines, social media, mobile apps, and more. The end goal of digital advertising is to inspire conversion events for your law firm like phone calls and form fills, but this isn't the only benefit! By pushing ads to the right platforms and carefully curating them to speak to your audience, digital advertising can easily bring your firm increased visibility, leads, brand awareness, and website traffic.
One of the highlights of digital advertising for law firms is the ability to track a campaign's success in real-time, allowing marketers the ability to easily make adjustments while gaining invaluable insights into potential clients' preferences and behavior. Digital ads are also a cost-effective method when compared to traditional law firm advertising methods as you can set control over your budget while still gaining more leads. 
Still not sure if you need digital advertising?
Effective law firm digital advertising can grant your business maximum visibility while connecting your services to the right audience. At MeanPug, we've grown some of the largest law firms in the country and managed more than 100 million dollars in PPC and social media ad spend. Our unique and focused experience in legal sets us miles apart from your standard advertising firm; granting us deep insights into the methods that work for each case type and audience.
Explore our digital ad case studies to understand how we connect with audiences, drive conversions, and level-up law firms.
Types of Digital Ads We Offer for Law Firms
At MeanPug, we offer a wide selection of digital advertising services for law firms. To understand which methods and platforms are right for your firm, we carefully evaluate all facets of your practice, audience, and current online performance to craft compelling ads in the right channels.
Get Started with Digital Advertising
Display
Display ads for law firms blend text with imagery or video and include a link back to your site. At MeanPug, we pay special attention to the visual aspect of these ads because we understand that compelling legal ads inspire action. The benefits of these types of ads span far and wide, from attracting meaningful traffic to your site to enhancing brand awareness.
An added benefit of display ads is their ability to target on specific parameters set by law firms. This fine-tuned targeting ensures that your ad spend isn't wasted on audiences who aren't interested in your services and instead connects you with a high-intent demographic that is ready to convert. 
Programmatic advertising
Programmatic advertising makes use of algorithmic software used to buy and sell online display space. To launch this type of campaign, we provide the algorithm with all of the necessary information about your audience and campaign as well as custom key performance indicators. The benefits of these law firm ads are that they optimize spending, appear only to your intended audience, drive traffic and conversions, and work to boost ROI. 
Get Started with Programmatic Ads
Regular search ads
Getting to the top of the search engine results page takes time, but with this type of ad, your law firm can gain maximum exposure without waiting months. When a potential client searches for your services or related keywords, your law firm can appear within the top 4 paid search results above the highest ranking organic content. Ads like this provide law firms with robust analytics, shedding light on important insights like user location, pages visited, time spent on site, and the type of device being used. These ads typically work on a pay-per-click (PPC) basis, meaning that each time a user clicks your law firm's link in the search results, you are charged a fee. Outside of PPC, there are less common types of payment models available like CPM (cost-per-mille, or cost per thousand impressions) and CPA (cost-per-action/acquisition). 
Google Ads
Google ads for law firms are a great marketing tool for firms of all sizes and budgets. These ads work by auctioning advertising space at the top and bottom of Google's search engine results page. When a potential client searches for a keyword related to your law firm's services, Google ads provide your firm the ability to "bid" for the top spot. 
To create these ads, we select the keywords that most closely match your law firm's offerings and set a maximum bid based on how much you're willing to pay for a Google user to click on your ad. To determine where your law firm's ad appears on the search engine results page, Google will evaluate your bid in combination with your "quality score" which is derived from the perceived quality of your proposed ad. 
One of the greatest features of Google Ads for law firms is that the winners of Google Ad auctions aren't always the highest bidders, allowing for an even playing field when it comes to smaller firms. Instead of solely looking at bid amount, Google reviews several additional factors to decide which ads will be displayed after a user searches for a keyword. These factors include relevancy to the user's search, your firm's ad rank, and the expected click-through rate of your ad. These variables will ultimately determine your cost-per-click.  
Formula to determine ad rank: 
Quality score x maximum bid = ad rank
Formula to determine cost-per-click:
Ad rank of the ad directly below yours / your quality score + 0.01 = Your cost per click
Local Service Ads
Local service ads for lawyers are an excellent strategy to promote your firm while generating strong trust signals and filtering out unqualified leads. A fairly new offering from Google, local service ads grant your law firm maximum exposure as they are featured at the very top of the search results, above traditional pay-per-click ads, organic search results, and Google My Business listings. 
Another important component of this type of ad is that it is accompanied by a "Google Screened" badge, which lets users know that your law firm has been vetted and approved by Google; providing additional trust signals, and allowing users to easily call, book an appointment, or view important information like business hours, address, and services provided. 
Get Started with Local Service Ads
Bing Ads
Many legal advertising agencies focus heavily on Google ads, but we understand the benefits of smaller channels like Bing when it comes to law firm advertising. While Bing may not be the #1 search engine in the world, it holds an impressive 6.7% market share and boasts over a billion unique monthly users. Thanks to the popularity of Windows 10, over a billion people worldwide using the operating system have search queries frequently directed towards Bing as Microsoft is the owner of the search engine. A little-known bonus of this ad type is that Microsoft ads for law firms tend to have higher click-through rates on Bing than Google, making this ad type a strong component of any law firm's marketing strategy. 
Average click-through rates on Bing vs Google
Bing = 1.24% CTR           Google = 0.86% CTR
Get Started with Microsoft Bing Ads
Native Advertising
Native ads for law firms are a powerful way to connect to potential clients thanks to their softer and more organic approach. What sets native ads apart from other forms of law firm advertising is that these ads are designed to blend in with the content your potential client is already engaging with, therefore lending your ad a "native" feel on the page. 
These sorts of ads often appear as recommended blog content, in-feed ads, or ad listings at the top of the Google search results page or sidebar. When creating native ads for law firms, we carefully consider each audience's specific interests, needs, and motives and then decide on which content type and platform would best appeal to them.
Outside of these ads' enhanced ability to connect with users, law firm native ads also grant you the option to target by device, day of the week, or time of the day, providing your law firm with a great deal of control and user insights. 
Get Started with Native Advertising
Remarketing
Remarketing is a popular technique in legal marketing that allows you to serve ads to users who have visited your firm's website in the past. This particular ad type is highly effective in that it allows you to target persons who have already interacted with your site and sought out your services. On average, remarketing has led to a 10x increase in click-through rate and a 50% reduction in cost-per-click. 
When it comes to remarketing in the legal space, we recommend this approach for any firm that wants to engage more with their audience, increase brand awareness, boost conversion events, and ultimately, sign more clients. 
Social Media Advertising
Many law firms mistakenly overlook social media, but this channel can provide an unparalleled opportunity for deep client insights, as well as the ability to connect with your audience on a personal level. By utilizing social networks like Facebook, Twitter, Instagram, and others, your law firm can create highly-targeted paid ads equipped with a wealth of analytics at your disposal.
At MeanPug, we use our expertise in digital ads to ensure that your firm's budget never goes to waste. Our approach to social ads blends hyper-targeted audiences with the ability to create effective personalized content for each demographic. 
If you're considering getting started with social media ads for your law firm it's important to understand that these ads are typically more budget-friendly when compared to other channels. When taking into account their high conversion rates and added audience insights, it's clear that social ads are a necessary marketing tool for any law firm regardless of size or practice area. 
Get Started with Social Media Advertising
Online Video Advertising
When law firms create promotional content that is shown before, after, or during breaks in streaming content, this is known as online video advertising. At MeanPug, our approach to online video ads involves a deep understanding of your firm's history and brand, as well as examining your areas of practice, and potential client base. After careful review, we select the strongest platform to host your ad based on your desired audience, case type, and unique parameters. 
Video ads for lawyers are an excellent way to gain trust, expand brand awareness, and increase revenue and leads. While many law firms still rely heavily on traditional advertising channels like television and billboards, online video ads are much more budget-friendly and provide client insights that traditional avenues just can't compete with. This form of advertising is also highly effective thanks to its ability to be hyper-targeted, so none of your ad spend goes to waste on demographics who are uninterested in your services.
How Digital Ads Can Benefit Your Law Firm's Marketing
Increase conversion events
Sign more cases
Boost brand awareness
Reach more high-quality leads
Cost-effective
Provides real-time analytics and insights
Enhances brand credibility
Easy to track 
Speaks directly to your intended audience
Increase traffic to your website
Boost's ROI
Local Service Ads for Lawyers: Getting Googled Screened
We touched upon local service ads for lawyers earlier, but it's important to break down the distinct benefits this particular ad type offers for legal professionals. A fairly new offering from Google, local service ads allow your firm to advertise itself above paid search results and organic listings, providing your business with maximum visibility on search. Not only are you able to jump way ahead of the competition with this type of ad, but you also receive a "Google screened" badge which is displayed next to your firm's name. 
When it comes to conversion, the best marketers understand that trust is everything, and nothing implies a greater level of trust than possessing a Google screened badge for your law firm. Unlike regular PPC ads, LSAs for law firms can also save you a great deal of money considering that you'll only pay for the qualified leads you receive.
But, how do I get Google Screened? 
To become Google screened, your law firm will first need to create a local service ad profile with Google and then submit the necessary information for an in-depth license and background check. To become qualified for a Google Screened badge, all members of your law firm will be subject to these inquiries and reviews, including your founder. To participate in local service ads for lawyers, your firm must also possess a Google My Business rating of 3 or higher. 
While there are some requirements to get started, LSAs are an ad type we highly recommend thanks to the strong trust signals they provide paired with the unparalleled visibility they hold on Google.  
Get Started with Local Service Ads for Lawyers
How Much Does it Cost to Run a Digital Ad Campaign?
The average digital ad campaign in the legal space spans anywhere from $1250 to $10,000+ a month. While it's impossible to determine an exact figure without a consultation or strategy in place, your law firm's digital ad cost will typically depend on variables like the number of strategies you'd like to invest in as well as the types of ads you'd like to run. 
What does the typical digital ads package at MeanPug include?
Ads on multiple platforms (Google, Bing, social media platforms, etc)
Bid management
Optimized ad copy
Ad landing pages designed to maximize conversions
Campaign tracking and reporting
Monthly ad spend paid to networks
Traditional Ads: Pros and Cons
Pros:
Tend to outperform other channels when it comes to brand awareness

Harder to ignore than digital ads (think billboards, stadiums, television and radio ads, etc)

Helps to convey the emotional elements of your campaign

 Demonstrates stability, trustworthiness, and security to certain audiences
Cons:
More expensive than digital advertising

Not easily measurable; results and tracking are not available in real-time

Lacks the ability to target and sub-segment 

Unable to easily make changes to the campaign once it's live

Slowly losing its audience (fewer people reading newspapers, watching regular television, etc.)
Digital Ads: Pros and Cons
Pros:
Easy to test various demographics with little risk

Immediate insights into performance

Able to easily make changes as needed

Control over spend

Allows for highly-specific audience targeting
Cons:
Healthy competition 

Users have the ability to block some digital ads

When it comes to video streaming ads, many people opt to skip

Not everyone is on the internet or wants to share personal data
Interested in Traditional or Digital Advertising? Let's Talk!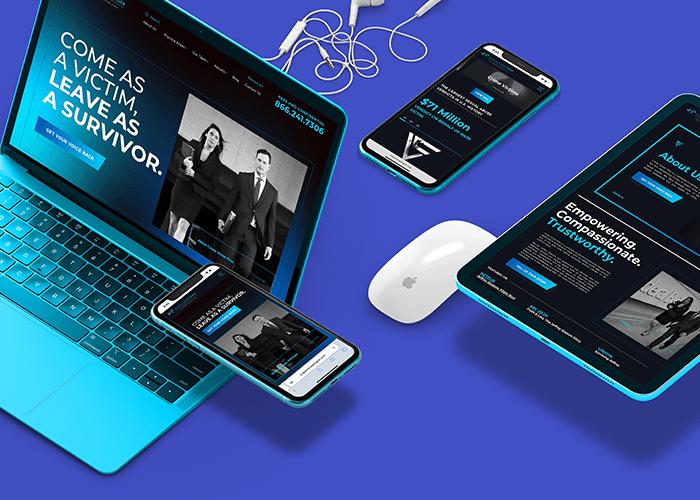 Digital Ad Metrics Law Firms Care About
Reach:

The number of people who will see your law firm's ad or content

Clicks:

How many times users click on your ad to visit your site

Impressions:

The number of times your content was displayed on search

CTR:

Or, "click-through rate", is a metric that measures how many clicks your ad received in relation to its number of impressions. 

Video completion rate:

How many users watched your video to the end

Increased brand exposure and growth:

The more exposure your law firm gains on a local and national level, the more you can expect to see your business grow. At MeanPug, we have doubled some of the largest firms in the country, and we'd love to help you too! 

Cost per retained client:

The most important end goal of law firm marketing is signed cases. At MeanPug, we carefully balance ad strategies and spending to ensure that you're paying as little as possible for high-quality leads and retained clients.

Return on ad spend: When you allocate marketing spend to digital ads your law firm can expect a 5:1 return on investment.
Some of Our Digital Advertising Clients
Why Is MeanPug the Right Digital Ad Agency for Your Law Firm?
Whether you are a large personal injury firm or a boutique whistleblower practice, we understand what it takes to get your audience to act, and we know the right channels to reach them! We've grown some of the largest plaintiff law firms in the country, and we're more than willing to share our winning strategies with your firm. 
Interested in learning more about our approach to paid advertising? Listen to co-founder Andrew Nasrinpay discuss MeanPug's unique perspective on legal advertising. From his time as Director of Paid Search at Morgan & Morgan to his experience as MeanPug founder and partner, Andrew shares his expertise, knowledge, and insights on LSAs and legal advertising. 
Digital Ads for Law Firms
Frequently Asked Questions
How are digital ads targeted?
Digital ads for law firms are targeted using a wide variety of methods. Some of the most efficient methods include sourcing relevant audience data from main engagement channels, remarketing, retargeting, Facebook custom audiences, and lastly, making use of your highest-performing affinity categories and segments within Google's in-market audiences.
What is the difference between local service ads and Google ads?
A local service ad appears above the top of Google's paid and organic results, while a traditional Google ad is shown in the paid results at the top or bottom of the search engine results page.  Local service ads also feature what is known as a "Google Screened" badge. This badge verifies that your law firm has been vetted by Google and earned its seal of approval. In comparison, regular Google ads do not provide law firms with any additional trust signals or badges. Payment structures for these ad types also differ. With Google ads, your law firm will be looking at a cost-per-click, cost-per-mille, or cost-per-acquisition model, whereas with local service ads you'll only pay for the qualified leads you receive. 
What is a good return on ad spend?
On average, you should always measure the success of a digital ad campaign against the 5:1 golden standard. This means for every $1 your law firm spends, your firm should see $5 in revenue.
Can you create strategies to target catastrophic personal injury claims instead of soft tissue injuries?
Yes. Not all firms want or need a large docket of soft tissue MVA cases, they care more about acquiring high quality cases that they will take to trial. If you are a trial firm and want to target specific levels of injury or are looking only for cases with commercial insurance policies, there are strategies to acquire only this type of case.

If you have stringent requirements for your firm's criteria, set up a time to chat with us so we can come up with a strategy that will work for your firm.
Can you find mass tort clients within specific geographic regions to file an MDL wherever you want it?
Looking to file claims within specific venues like Northern California, Saint Louis MO, or Cook County IL? We've got you covered. Looking for high quality mass tort cases that you want to file in state court in specific venues? No problem.

Let us know your legal strategy and we can custom tailor a campaign to get you exactly what you need.

Is your law firm ready for an increase in advertising?
Once your law firm's digital ad campaign goes live you can expect an increase in calls, emails, and appointments booked. Before launching any marketing initiatives, it is important to contemplate whether or not your firm is prepared to handle a larger number of inbound and outbound calls. For clients who do not have the in-house resources to handle higher call volume, MeanPug is equipped to pair you with reputable legal intake call centers which provide the same value as an in-house receptionist at a fraction of the cost. 
Want More Cases?
There's A Pug For That
Digital Advertising
Content Marketing
SEO
Website Design and Development
Branding
Drag & Drop Services Here
Designers not only help ensure your collateral looks good and stands out to potential clients, they can also ensure everything you produce is as easily digestible and user-friendly as possible. Content layout and structure, for example, benefits from oversight by a designer. Infographics and similar design assets can also be used for backlink building and other SEO strategies.
Engineering builds data pipelines and integrations for connecting analysis tools (like Google Analytics) with ad performance and organic tracking metrics. Content and engineering develop highly relevant landing pages for PPC campaigns to increase relevancy score and clickthrough rate (thereby reducing auction cost and cost per acquisition).
Launching creative campaigns simultaneously across digital and traditional advertising ensures continuity in the user journey. Design initiates creative concepts, marketing creates appropriate content and landing pages for these concepts, and digital and traditional teams initiate technical buys around these campaigns.
If you launched a new digital and traditional advertising campaign and find that your phones are ringing off the hooks, your instant success will quickly turn into a nightmare. As the number of your intakes increase, it further strains your call center resources and operational infrastructure. That's why it's important to have a high-functioning CRM, automation where appropriate, trained personnel, and similar technical infrastructure in order to handle higher traffic.
Business Operations + Software Development
If your operations team and engineers aren't communicating with each other, things are likely to fall through the cracks and your firm is likely not as efficient as it could be. Integrating third party solutions—such as your website, ad platforms, and lead-gen services—with your CRM and tooling is a task for engineering.
Branding is responsible for the long-term vision and roadmap of a law firm's image. Traditional advertising picks up where these concepts leave off and execute buys around the creative collateral, negotiate rates, and track the performance of the buys across creative, placement, and format boundaries.
When launching a new website, it has to look good and be fully functional. Designers should sit side by side with the engineering team to ensure that a new web design follows UI/UX best practices and effectively communicates the law firm's brand. Engineers take your creative team's mocks and make them come alive.
As digital advertising teams generate intake volume, that volume must be pushed into the business' CRM in a way that facilitates a timely response. Operations will be responsible for creating processes and flows around these intake records in order to provide transparency and increase the probability for signing good cases, and turning down unqualified ones.
Copywriters work closely with digital advertising teams to create highly relevant, enticing messaging across multiple ad formats. Design takes this messaging and applies a layer of paint, resulting in a memorable digital ad. The advertising team then takes the final assets and executes technical buy, reports on results, and optimizes accordingly.
Copywriters work closely with traditional advertising teams to create highly relevant, enticing messaging across multiple ad formats. Designers play a key role in storyboarding, ensuring that the imagery and assets used are eye-catching. The traditional advertising team then takes the asset and executes technical buy, reports on results, and optimizes accordingly.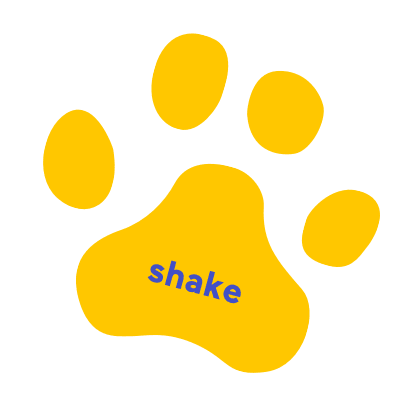 Contact Us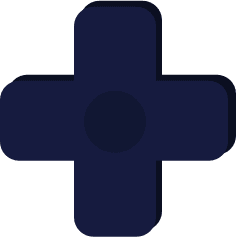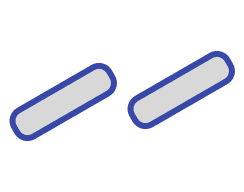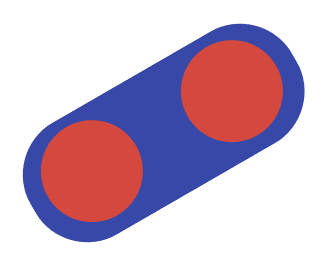 Time to Play
Not sure what you need? Take a quick quiz