Law Firm Content Marketing
Your firm's content is crucial for getting your message across to readers. How your content is marketed will determine whether your website appears in Google search results and how high it ranks.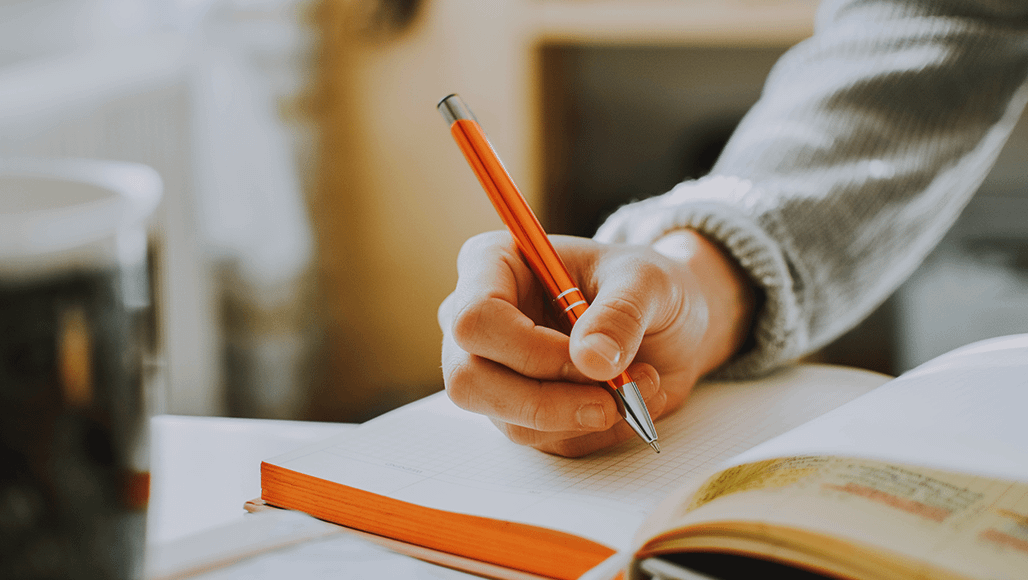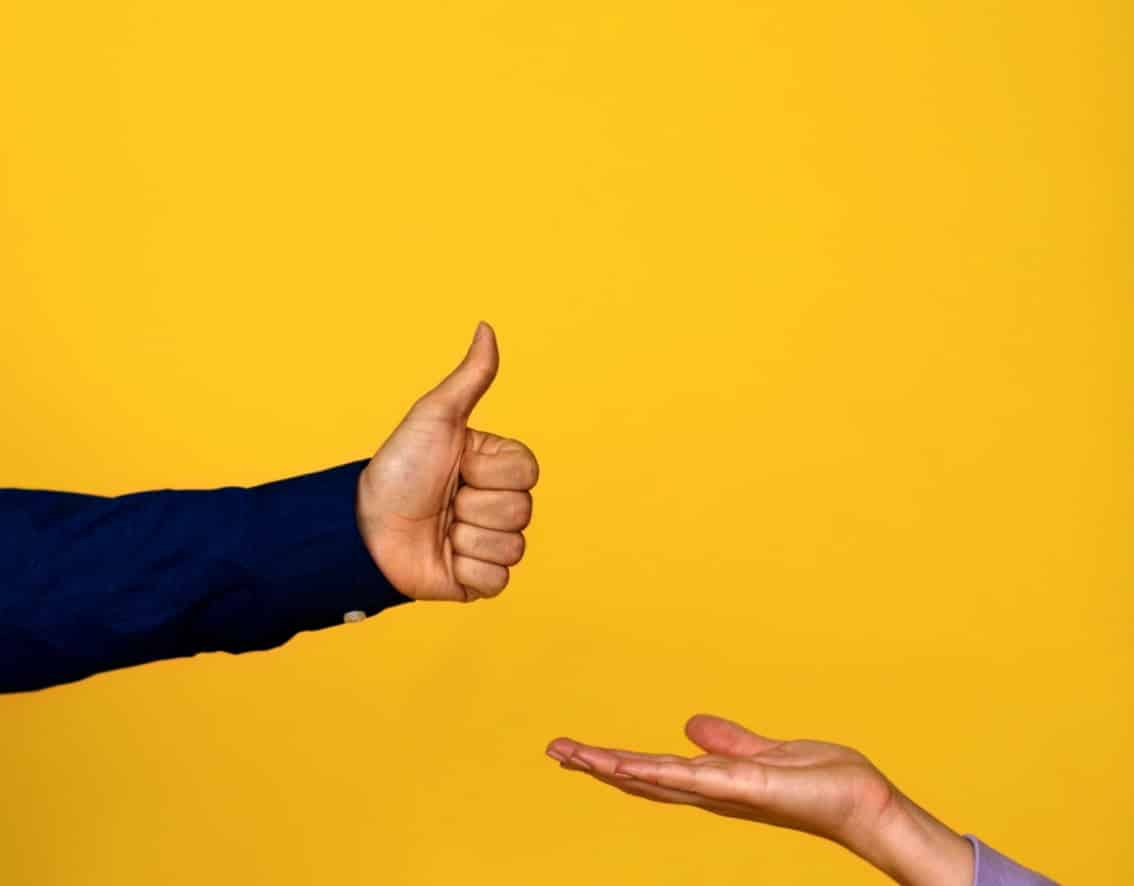 Content that markets
what you have to offer
Why is Content Marketing Important for Law Firms?
Think of your content as an SEO net to capture potential clients on Google. It should be tailored to the type of clients you want to work with. If your firm practices Personal Injury law, then your content should market to injured individuals and families who have lost loved ones in accidents. If your firm practices Family Law, your content should market to spouses going through divorce, parents in custody battles, so on and so forth. Who you tailor your content to will determine who calls your firm for legal services, so it's worth having a dedicated marketing team ensure your website copy is supercharged with all the right brand messaging and SEO best practices.
Content Marketing Basics
Keywords
Keywords are the bread and butter of content marketing. They are the words people search for on Google to find the information they're looking for. This means your content should contain the keywords potential clients might be typing into the Google search bar to find a law firm for their legal needs. The keywords we use to market your firm aren't chosen at random. We rely on our expert SEO team to determine what keywords are most-searched to find firms like yours. Once we know what keywords to use, our editors make sure your content has the best keyword density and variety to check all of Google's SEO boxes. 
Length and Quality of Content
Content length and quality go hand-in-hand when it comes to hitting all the right keywords and establishing your authority on a subject. Of course, the length of your content should depend on the page type, but in general, the longer your content is, the more opportunities there are to include highly searched terms. However, Google recognizes and penalizes keyword stuffing, which is the overuse of keywords in a piece of content. Your content shouldn't be longer just to be longer, meaning the quality of your content is just as important as the keywords it includes. These SEO standards discourage long-form content that lacks substance and encourage content that provides substantial, well researched information to readers. A 500-word page that contains relevant information and balanced keyword density tends to rank higher than a 2000 word keyword-stuffed page that lacks substance. That being said, a 2000-word page with relevant information and balanced keyword density will do more to build your authority on a topic than a 500-word page ever could. The higher quality your long-form content is, the more authority you will build on Google. This means Google will recognize your firm as an authority on certain topics and will equate to higher ranking pages, meaning your site will appear in more search results more often. 
Internal Links
You want your content to be interconnected, and internal links make that possible. Internal links create bridges across your content. These "bridges" create associations on Google between different pages on your site and allow potential clients to more easily find additional information that is relevant to their initial search query. If a Car Accident Lawyer page is linked to a Personal Injury Lawyer page, Google will understand that those pages are related and associate and recommend your firm with similar, relevant searches.
Location Targeting
Your goal should be to out-rank other firms in your area, because they are your direct competition for clients in your region. Content marketing can help you accomplish this goal through location targeting. Pages that include a location in the keyword help target potential clients in the desired region. In other words, a New York Personal Injury Lawyer page is going to let Google know that you want to appear in the search results of people looking for legal services in New York. It is often easier to rank locally than nationally, since the sphere of competition is smaller. Location targeting ensures your content will reach your target audiences and will bring in tangible leads to your firm. 
Types of Content to Have on Your Site
Local practice area pages

Blog articles

Testimonials and Reviews
Impressive Results

Downloadable resources

Videos

Attorney bios
How Does MeanPug
Execute Content Marketing for Law Firms?
Your content must go through a fine-tuned process before it can come to life on your website. The process requires diligent communication and follow-ups by several of our team members and even involves you as an invaluable resource. Our content team makes use of your wealth of legal knowledge to ensure your authority in your practice areas is reflected in your website copy. From researching and writing, to editing, to uploading and SEO review, without each of these moving parts working together, your content marketing would fall short of its intended goal of generating leads for your firm.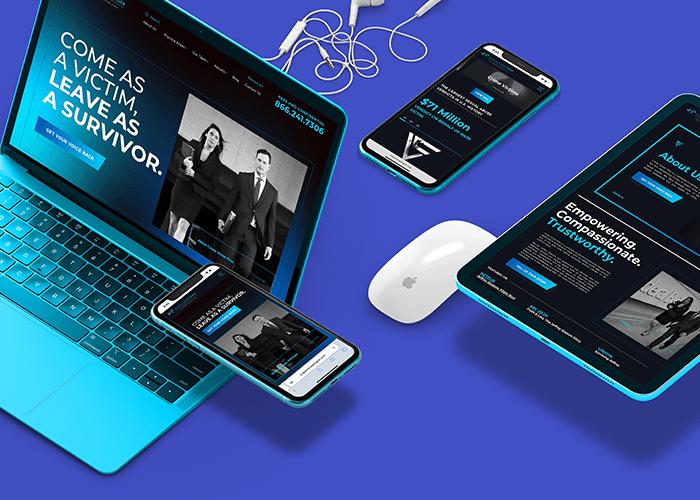 Our Legal Content Process
step 01

SEO Research Lays the Foundation

Our in-house content and SEO teams work together to make sure you get the most value out of your website copy. When we create content for your website, we don't just guess at what might work for your firm. All our content marketing strategies are backed by SEO research, so you never have to worry about being the guinea pig for a marketing tactic. Our SEO team tells us what keywords to use on your pages in order to generate the most traffic. Our content team uses those insights to choose page titles and supporting keywords to include in your content in order to get it to rank as high as possible on Google search results.

step 02

Getting the Content Written

MeanPug maintains a close-knit group of carefully vetted writers. Our Senior Content Editors choose the best writer for a particular piece of content based on their skillset and strong suits to ensure the content is paired with the writer who is best equipped to execute a well-made and thoroughly researched page for your site. For example, we are never going to assign a personal injury page to a writer who specializes in criminal law. Pages are always assigned intentionally with your best interests in mind.

step 03

Editing Your Content and Implementing SEO Standards

Once the freelance writer submits a piece of content, our editors go to work. They scour the page for spelling and grammar mistakes and legal accuracy. Our editors have been in the legal marketing industry for years and know the legal standards that can make or break a page. You can rely on their experience and vigilance to catch any ethical concerns in the content, such as promissory language and guarantees about compensation, for example. They also make sure the page includes all the right keywords with the right keyword density and variety to hit all the right search queries on Google.

Our senior editors work closely with our SEO team to figure out the best ways to market your specific legal niche. From keyword research, to optimized meta data, to schema markup, MeanPug makes sure your content has what it takes to rank well on Google. The highest editing standards paired with meticulous SEO research make for outstanding, customized content marketing.

step 04

Send for Approval

At the end of the day, you know the law better than us. Even with all of the legal marketing experience our editors have accumulated over the years, you are the best person to review a page for legal accuracy and ethical concerns. Having studied law and passed the bar exam, you are the best resource our editors have when it comes to making sure a page is pristine and free of legal errors. We send every edited page to you for final approval so you know exactly what's going on your website and to give you the opportunity to correct errors and reject any content that you think doesn't belong on your site. The feedback you give on pages sent to you for approval helps our editors improve their legal understanding and will lead to fewer discrepancies in the future. Our team takes every opportunity to learn from your page edits so you put in less work as our professional relationship grows and develops. Our goal is to make the most of this collaborative process to cultivate your trust and confidence in what we do.

step 05

Upload the Content

Once you have approved a piece of content, our editors upload it to your site. It's not as simple as adding the content to WordPress and clicking the publish button, though. Our team meticulously ensures all the following boxes are checked on every piece of content:

the content is going on the right kind of page – whether it's a practice area or blog, for example

the URL is clean and easy to understand and supports your site structure

the right category or location is tagged 

the Title Tag and Meta Description are completely unique and optimized to generate the most clicks

a relevant featured image is paired with the topic of the page

the featured image includes descriptive and completely original alt text to improve accessibility for visually impaired users

the right widgets are strategically positioned between text to make the content more digestible, to make the page more lively, and to get the most value out of the space on the page

step 06

SEO Review

Once a page is uploaded, it enters the final stage of the content process: SEO review. In this stage, our content and SEO teams evaluate the content for any areas of improvement. SEO tools are used to measure the page's searchability, how well it targets certain keywords, the SEO value of the Title Tag and Meta Description, and more. We leave no stone unturned during this stage and use the most up-to-date technology and standards to ensure your content is the best it can be for your business.
Ready to Put Your Content in Our Paws?
Here at MeanPug, we are proud of the content we produce for our clients. The firms we work with rank better every month, which is a testament to our ongoing work in content marketing and SEO services. You can rely on us to make the most of your website copy. Let us worry about the quality of your content so you can focus on delivering quality legal representation to the clients we help bring in.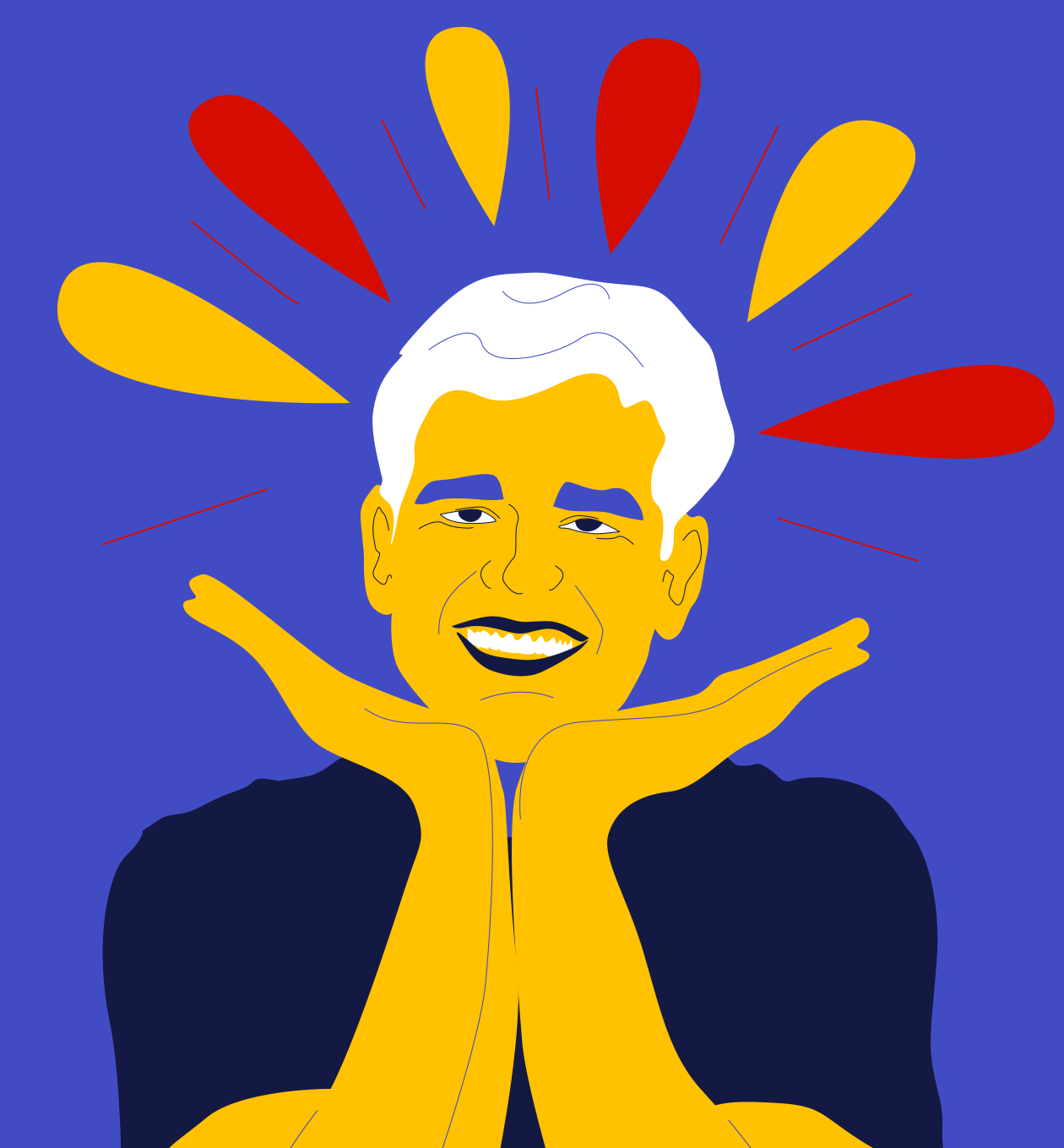 Some of Our Web Content Marketing Clients
Content Marketing Case Studies
Become a Content King
(or Queen)
Digital Advertising
Content Marketing
SEO
Website Design and Development
Branding
Drag & Drop Services Here
Designers not only help ensure your collateral looks good and stands out to potential clients, they can also ensure everything you produce is as easily digestible and user-friendly as possible. Content layout and structure, for example, benefits from oversight by a designer. Infographics and similar design assets can also be used for backlink building and other SEO strategies.
Engineering builds data pipelines and integrations for connecting analysis tools (like Google Analytics) with ad performance and organic tracking metrics. Content and engineering develop highly relevant landing pages for PPC campaigns to increase relevancy score and clickthrough rate (thereby reducing auction cost and cost per acquisition).
Launching creative campaigns simultaneously across digital and traditional advertising ensures continuity in the user journey. Design initiates creative concepts, marketing creates appropriate content and landing pages for these concepts, and digital and traditional teams initiate technical buys around these campaigns.
If you launched a new digital and traditional advertising campaign and find that your phones are ringing off the hooks, your instant success will quickly turn into a nightmare. As the number of your intakes increase, it further strains your call center resources and operational infrastructure. That's why it's important to have a high-functioning CRM, automation where appropriate, trained personnel, and similar technical infrastructure in order to handle higher traffic.
Business Operations + Software Development
If your operations team and engineers aren't communicating with each other, things are likely to fall through the cracks and your firm is likely not as efficient as it could be. Integrating third party solutions—such as your website, ad platforms, and lead-gen services—with your CRM and tooling is a task for engineering.
Branding is responsible for the long-term vision and roadmap of a law firm's image. Traditional advertising picks up where these concepts leave off and execute buys around the creative collateral, negotiate rates, and track the performance of the buys across creative, placement, and format boundaries.
When launching a new website, it has to look good and be fully functional. Designers should sit side by side with the engineering team to ensure that a new web design follows UI/UX best practices and effectively communicates the law firm's brand. Engineers take your creative team's mocks and make them come alive.
As digital advertising teams generate intake volume, that volume must be pushed into the business' CRM in a way that facilitates a timely response. Operations will be responsible for creating processes and flows around these intake records in order to provide transparency and increase the probability for signing good cases, and turning down unqualified ones.
Copywriters work closely with digital advertising teams to create highly relevant, enticing messaging across multiple ad formats. Design takes this messaging and applies a layer of paint, resulting in a memorable digital ad. The advertising team then takes the final assets and executes technical buy, reports on results, and optimizes accordingly.
Copywriters work closely with traditional advertising teams to create highly relevant, enticing messaging across multiple ad formats. Designers play a key role in storyboarding, ensuring that the imagery and assets used are eye-catching. The traditional advertising team then takes the asset and executes technical buy, reports on results, and optimizes accordingly.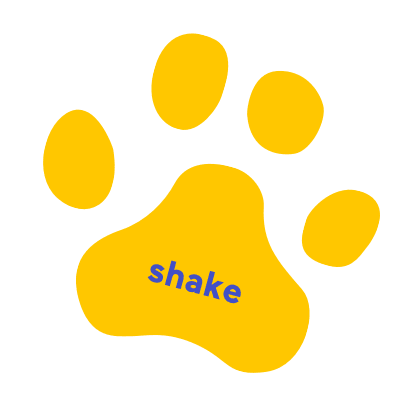 Contact Us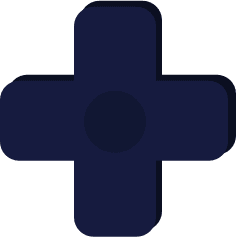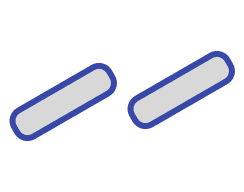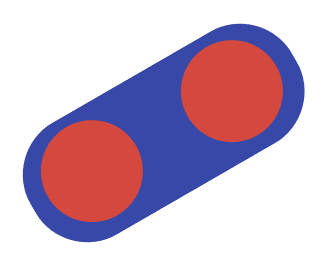 Time to Play
Not sure what you need? Take a quick quiz