built to order
you wouldn't build your house on a shaky foundation, don't build your business on one.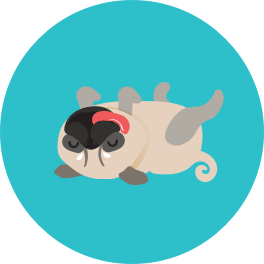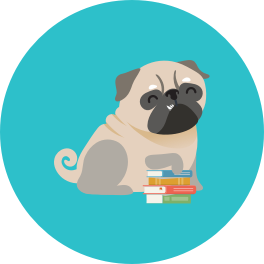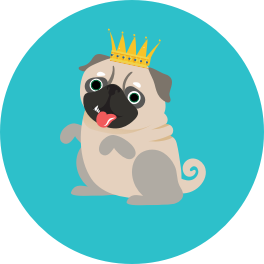 our development services
When it comes to building websites, you might say we're Best in Show. Our experience ranges from implementing a ticketing marketplace holding over $500m in inventory to executing on an online CPA review course to building informational sites for some of the largest law firms in the US. Basically, we know how to design and build high caliber sites with scalability and security in mind. As multidisciplinary experts, we have a deep background in building everything from complex custom web applications to content driven informational websites.
the meanpug difference
You wouldn't use a drill to hammer in a nail, right? In the world of web development and digital agencies, there are plenty of companies with drills looking for a nail to hammer. Sometimes this is due to a limited set of technical expertise, hence the all too familiar "we're a WordPress shop". Other times it's due to quality control issues that arise in huge agencies handling hundreds of clients at once. At MeanPug, we've got a full tool belt of technologies ready to go to work for our clients. Building an informational or content driven site? That's a job for our WordPress experts. Need a highly custom web application with advanced API functionality? Our Django experts are ready to assist. The MeanPug difference is our ability and willingness to work closely with clients to identify the right tool for the job and then apply our expertise.
work we've done
We're a little dog with a big bark and we've built beautiful web experiences for everyone from the largest law firms to the scrappiest startups. Here are just a few notable examples:
Universal CPA Review, supplemental CPA review course. We implemented a Django web application providing LMS functionality and a highly responsive SPA (single page application) for students to take practice tests, review material, and track progress.
Morgan & Morgan, largest plaintiffs law firm in the US. Built a number of custom websites to acquire case-specific leads. We also supported development on their patent pending self-qualification and signup tool.
Rukkus, ticketing startup. Implemented dynamic marketplace pricing to pin brokered inventory against the competitive landscape.
how much does a website cost?
The price of a website is dependent on factors like the extent of functionality required, difficulty of the implementation, personnel required, and desired launch timeline. In general, an informational or content heavy website will tend to be less expensive than a highly custom domain-specific application, however that is not a hard and fast rule. At larger US agencies, you can expect to pay anywhere from $20,000 to over $1,000,000 depending on the scope of work. As usual MeanPug is different in this regard. Our passion is in helping companies, large and small, fulfill their digital goals and we are always willing to work with clients to afford our services. In the past we've engaged in highly flexible comp structures including equity, rev share, and service exchange, so if you have an idea get in touch. We want to hear from you.