digital advertising and development services for doctors
we're an advertising and development agency with a track record of helping medical providers grow their businesses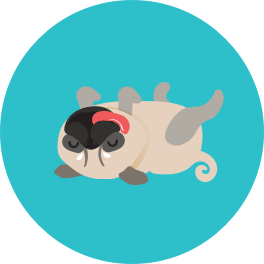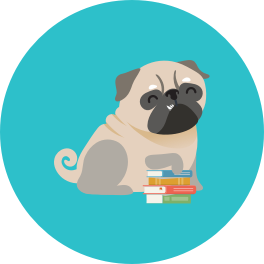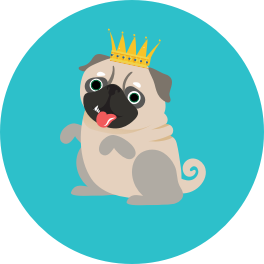 growing your practice with MeanPug
It's more important than ever to reduce friction between your practice and its new and existing patients. As they say, with more options come more challenges. Someone has said that, we're sure. While there are plenty of vendors out there peddling web development, advertising, or CRM implementation services to healthcare providers, very few can offer these services under the same umbrella. Providing this sort of integrated offering has numerous benefits including:
seamless integration between marketing, operations, and patient care
a higher standard of quality between all aspects of a practice
a single point of contact for any issues or support requests
At MeanPug, we're experts in the full integration and management of front-of-office operations for healthcare providers. Our beautiful, functional web experiences provide a bespoke interface for potential clients to book appointments directly with staff. In conjunction with our digital and traditional advertising expertise, CRM implementation services, and managed call center operations, we provide all the tools for healthcare provider's to offer best in show patient on-boarding and support.
acquiring new patients, keeping existing ones
Sometimes, though, it's hard to know if your practice is already doing all it possibly can to offer a top tier experience for new and existing patients. To help answer, we put together a simple list of questions. If you answer "no" to any of the below, it might be time to utilize a digital agency (*cough* MeanPug *cough*) to help out:
do you have a modern, fast, SEO optimized website that offers an appointment booking experience?
do you run digital ads across channels like Adwords, Facebook, and Bing?
do you automatically send patients SMS and email reminders to book follow-up appointments for annual check-ups and at other predefined intervals?
do you send regular email newsletters informing patients of new service offerings (for instance, "now offering cool sculpting to our patients") and clinic updates?
do you respond to all form submissions on your website and other inbound channels (like ZocDoc) within 2 hours?
If you answered "no", it's very likely the practice is leaving money on the table. Let us help you recapture some of that lost business and provide extra value to your patients at the same time.
different options for different practices
If your practice already has a blazing fast website with modern design and SEO best-practices included, that's great news! However, perhaps you aren't outreaching on appointment request submissions as fast as you'd like and it's resulting in lost opportunities. In this scenario our managed call center might be a great option for your practice. We understand not all practices have the same pain points, that's why we include the option to decouple our packaged offerings into separate services. While we always recommend our fully integrated approach for the reasons mentioned above, we recognize this isn't always the best option for practices. Our component offerings include:
Web Design and Development – a modern, beautiful, functional website your patients will love
SEO – get found on Google
PPC – run ads on Google to appear in
Social – run ads on potential patients' Facebook feed
CRM Implementation – improve interactions and create automation around communication with new and existing patients
Managed Call Center – improve contact rate and closed opportunities