sell more new and used cars
upgrade your marketing and sales process to generate demand and drive sales through the finish line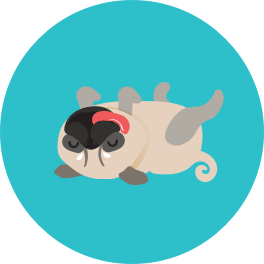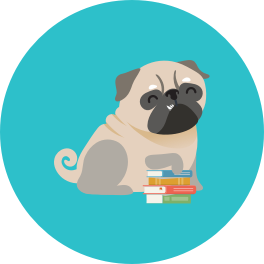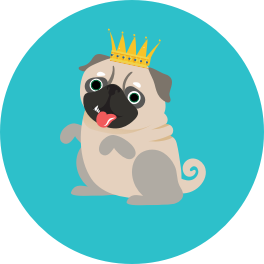 car dealership marketing experts
Let's get straight to the point. Most digital marketing agencies suck. For these companies, profit comes by signing more clients on one side and reducing labor costs on the other. The result? Less attention paid to each account and lower skilled employees performing the work. That isn't how we operate.
As a boutique digital agency, MeanPug works hands-on with car dealerships to understand product lines, sales processes, marketing strategies, and pain points. Combining this with broader research on the competitive landscape and local market demographics, we implement bespoke development, advertising, and operations solutions for our dealership clients. These solutions are designed to do three things:
Capture bottom of funnel leads via targeted ads, remarketing, and outbound calls
Generate top of funnel intent via social media campaigns, twitter posts, and email newsletters
Increase new and old customer engagement and decrease operational costs.
Still not sure you need a digital agency (or are happy with the one you have)? If you answer "no" to any of the below questions, you might want to consider chatting with us:
Do you have a sleek, modern, and fast website that allows users to easily browse, search, filter, view details of, and book test drives in your inventory?
Do you use tracked phone lines to understand which digital and traditional advertising campaigns are driving conversions?
Do you run digital ads across all viable channels (Adwords, GDN, Facebook, Programmatic, and Native)?
Do you tie out ads attribution in your CRM?
Do you outbound on new form submissions within 30 minutes?
Are you happy with your opportunity close rate?
Do you appear in the local pack of the SERPS when searching terms like "car dealership near me"?
Do you automatically run reengagement campaigns over SMS and Email with your customers at key points in the purchase cycle?
If you answered "no" to any of these, it is a great idea for you to keep on reading about our differentiating approach to development, marketing, and operations for car dealerships, or just skip all that jazz and contact us directly.
integrated solutions for car dealerships
We believe that providing a fully integrated solution to front and back office operations for car dealerships allows you to do what you do best: Sell cars. With that in mind, we offer a completely managed solution to front and back of office work which includes the following components:
Web design and development services to display your inventory in a modern, beautiful, and functional way. Generate interest and provide potential customers with a way to search, filter, view, and book a test drive in your new and used inventory.
SEO, PPC, and social advertising to generate new purchase intent and drive bottom of funnel purchasers through the finish line.
CRM implementation and process consulting to reduce busy-work for your sales agents and back office staff, allowing them to focus on boosting bottom-line revenue.
Managed call center support to outreach on new leads, reconnect with old contacts, and warm transfer solid prospects.
The benefits of this soup to nuts package are impactful and numerous. One: The bumps and wrinkles normally found between layers of an organization are smoothed as they are all custom built to interface with each other. Two: A single point of contact for all your digital concerns. That means not having to get on a call with your web guy and your advertising guy, creating a conference line for the two to talk to each other, then continuing to sit in the middle of their conversations as they fix a simple issue. Three: Our no-nonsense approach to client communication. We're here for you to go over ideas, suggest process improvements, or report any issues. Period.
While we believe in a fully integrated solution for the reasons mentioned, we understand that for some dealerships this is isn't the best option. That's why we're also willing to provide each of the component services as a stand-alone offering.
take us for a test drive
Even if you're not sure that the digital agency route is right for your dealership (or if your happy with your current agency), it can't hurt to discuss some ideas around improving your on site conversion rate, reaching audiences you didn't know existed, or going over some of your process pain points. We offer a free strategy consultation for just that and would love to hear from you.